What Does Corinne Really Think Of 'The Bachelor'?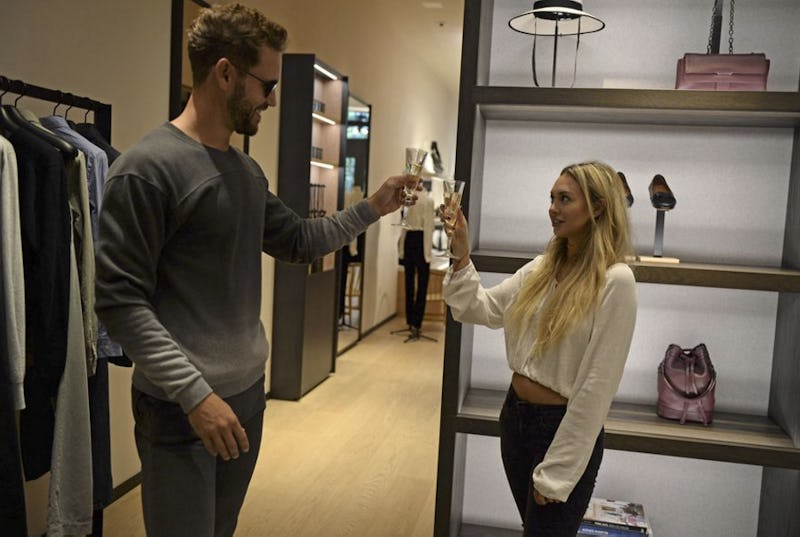 ABC/Jeff Daly
I'm sorry Nick Viall, but Corinne Olympios has usurped the spotlight on this season of The Bachelor. Pretty much everyone is talking about her and waiting to see what she does next. Unfortunately for the Bachelor contestant all of this chatter is not completely positive and there actually are some haters out there. That's why I can't help wondering what Corinne Olympios thinks of The Bachelor.
Sure, she is the center of attention, but it is not always the most flattering portrayal of her. Then again, pretty much everything says is instantly quotable and gets turned into a gif or meme. So, is Corinne regretting her decision to look for love on reality television, or is she relishing in the attention?
Corinne hasn't said anything specifically about loving or hating The Bachelor, but based on her interviews and social media activity, she really seems to be embracing her status as the standout cast member of this season.
The common excuse that people use when they receive hate from being on reality TV is "bad editing." But during a recent interview with Ellen DeGeneres, Corinne kept it real when she was asked by the host, "Watching it, is that the real you? Would you say that's a great representation of yourself?" Corinne answered, "That is the real me. That is definitely a real side of me, but there are many other sides to me." Clearly Corinne is owning it and realizes that we all have positive and negative attributes instead of blaming the show for bringing some less than flattering moments to the forefront. ‌
Although Corinne hasn't come out and said that she is happy with her portrayal on The Bachelor, it is clear that she is in on the joke since she posts memes and gifs from the show on Instagram and Twitter. She really seems to be embracing her role as the "villain" this season and making the most of her current situation. Probably even more so now as the show winds down and a more sensitive and genuinely in love side of Corinne is being shown. The only issue Corinne seems to have had is that fans were making fun of her nanny, Raquel — more of an issue with fans than the show itself.
And let's be honest, Nick himself said it best in a recent interview for AOL's Build Series, "There are two kinds of people in this world: people who love Corinne and people who pretend to hate her." EXACTLY!
Nick gets it. The fans get it. Corinne gets it. Being on The Bachelor is a good thing for Corinne and we all know it — especially the woman herself.