Gal Gadot's Husband Is So Much More Than Just Wonder Woman's Sidekick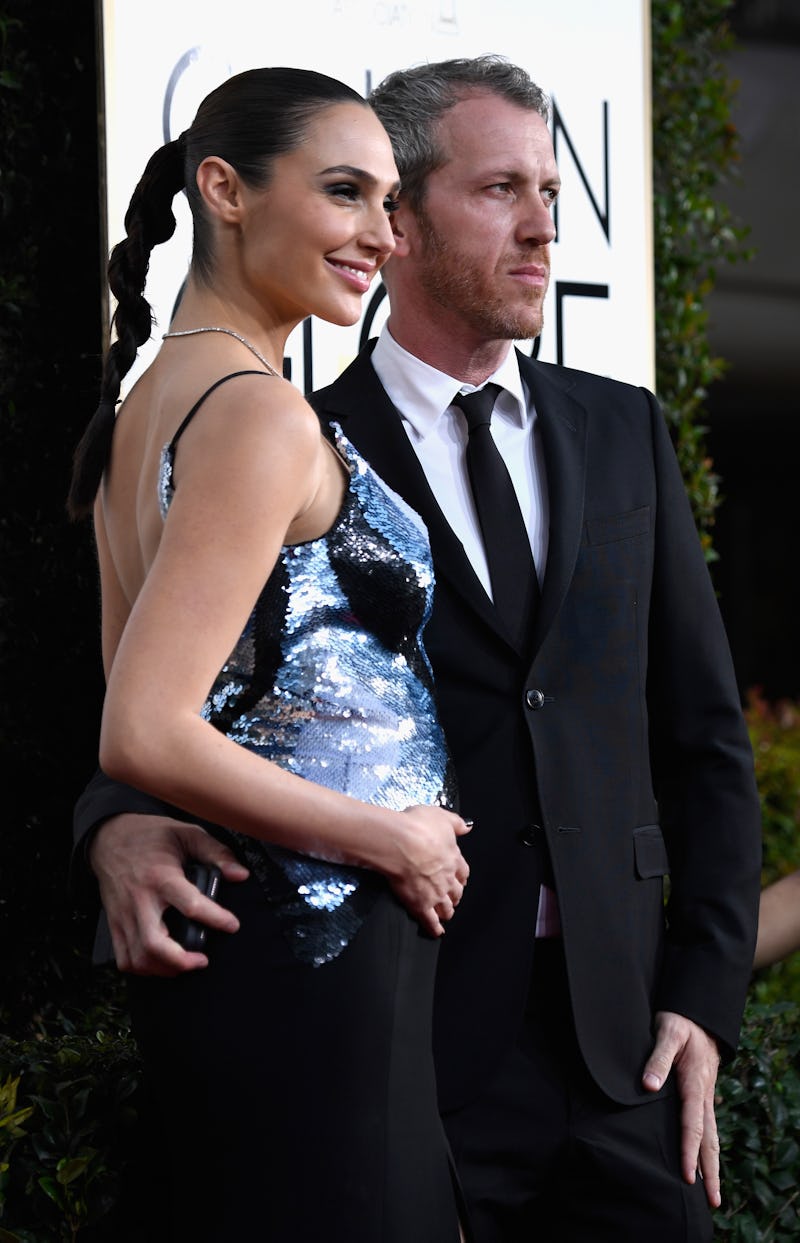 Frazer Harrison/Getty Images Entertainment/Getty Images
Gal Gadot's recent rise to stardom has certainly caused an uptick in interest surrounding her personal life. With that said, it seems fans have become increasingly curious about what Gadot's husband Yaron Versano does for a living. A quick glimpse into Versano's background proves that being married to Wonder Woman isn't his only claim to fame.
While married to one of Hollywood's highest grossing actors of 2017, Versano's personal success in business is nothing to sneeze at. The Israeli real estate developer, along with his brother, once owned and operated Tel Aviv's Varsano Hotel before they sold it to Russian billionaire Roman Abramovich for a reported $26 million in 2015, according to Daily Mail. Reports surrounding the hotel's development indicate that Gadot played an instrumental role in helping Versano obtain his vision for the expansive property. She once described the experience in an interview. According to the International Business Times, Gadot told TotallyJewish.com in 2011:
"After I shot Fast Four, my husband Yaron and I started traveling back and forth from Israel and the U.S., which was hard. We found ourselves staying in hotels all the time. We wanted to feel at home, which is when we discovered these apartments within a hotel in Los Angeles. It became the inspiration for Yaron's hotel, The Varsano. I think that Yaron and I make a really good team. I understand his career and he understands mine. We help each other progress in all areas of life. We're both very career driven."
CheatSheet indicates that, the son of two Israeli parents, Versano was actually born in Amsterdam and went on to attend the International School of Amsterdam. He later graduated from the New York Institute of Technology before settling in Tel Aviv.
In addition to his achievements, Versano also appears to seamlessly juggle his business and personal life, being a doting father to his and Gadot's two children, Alma and Maya, while remaining a staunchly supportive of his wife and her rising acting career.
Much like Gadot, the businessman also appears to be a feminist, often encouraging his wife to set an example for other young women, and more specifically their young daughters. According to Gadot, he helped to calm her doubts about being a working mother. The actor once told Glamour that when she became"really anxious about how to travel with a child," it was Versano that encouraged her to follow her dreams. She recounted Versano's words of encouragement to Glamour:
"Gal, think about what kind of a role model you want to be. If you want to show Alma that she can follow her dreams, that's what you should do, and we will figure out the logistics."
As life partners, Versano and Gadot have seemingly shared a fairytale romance over the past 10+ years, starting with their meeting. The actor described how they met during the same Glamour interview in 2016, saying:
"We met nearly 10 years ago through mutual friends at this very strange party in the Israeli desert. It was all about yoga, chakras, and eating healthy — we didn't exactly find ourselves there, but we found each other. I think I [knew he was the one], but I was too young to get it. He did. He's 10 years older than me. He told me on our second date he was serious and wasn't going to wait more than two years to ask me to marry him. Fast-forward two years; he proposed. We were married in 2008."
One look at Versano's Instagram account will give you an indication of just how proud he is of his wife and children, as he often shares snippets of his family life with his followers.
With two children, two amazing careers, and a more than decade of love shared between them, Versano and Gadot prove that — cape or no cape — they have it all.
This article was originally published on