What Each Zodiac Sign Is Like On Dating Apps Vs. IRL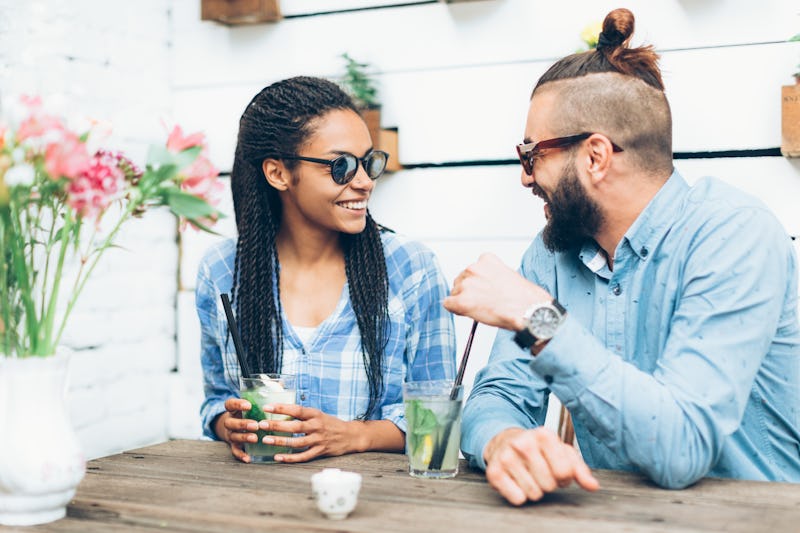 astarot/Shutterstock
Have you ever hit it off with someone on a dating app, only for things to fall flat in person? Or maybe the opposite happened, where you didn't feel any chemistry, but then had a major connection once face-to-face? When looking into what each zodiac signs is like on dating apps, versus in real life, you can start to see a discrepancy. And for many folks, it has to do with their sign's communication style.
According to Haley Comet, an astrologer at Haley Comet Astrology, when using dating apps, you're only getting to know a person through their Mercury sign, which is the planet that represents communication. For those who are smooth talkers, it makes it easier for them to express themselves via text, which in turn means there are fewer surprises IRL.
If someone keeps their cards close to their chest, on the other hand, you won't really get to know them until you're in each other's company, at which point you might (or might not) be pleasantly surprised.
Of course, there's also the fact few people are 100% truthful on their profile. "When you're expressing yourself on a dating app, you get the ability to choose which aspects of yourself you highlight," Comet says. That increases the odds even more that some folks will come across one way online, but be completely different on a date.
Here, a quick breakdown of how each sign will act on dating apps, versus in real life.