What Everyone's Getting Wrong About Lindsay Lohan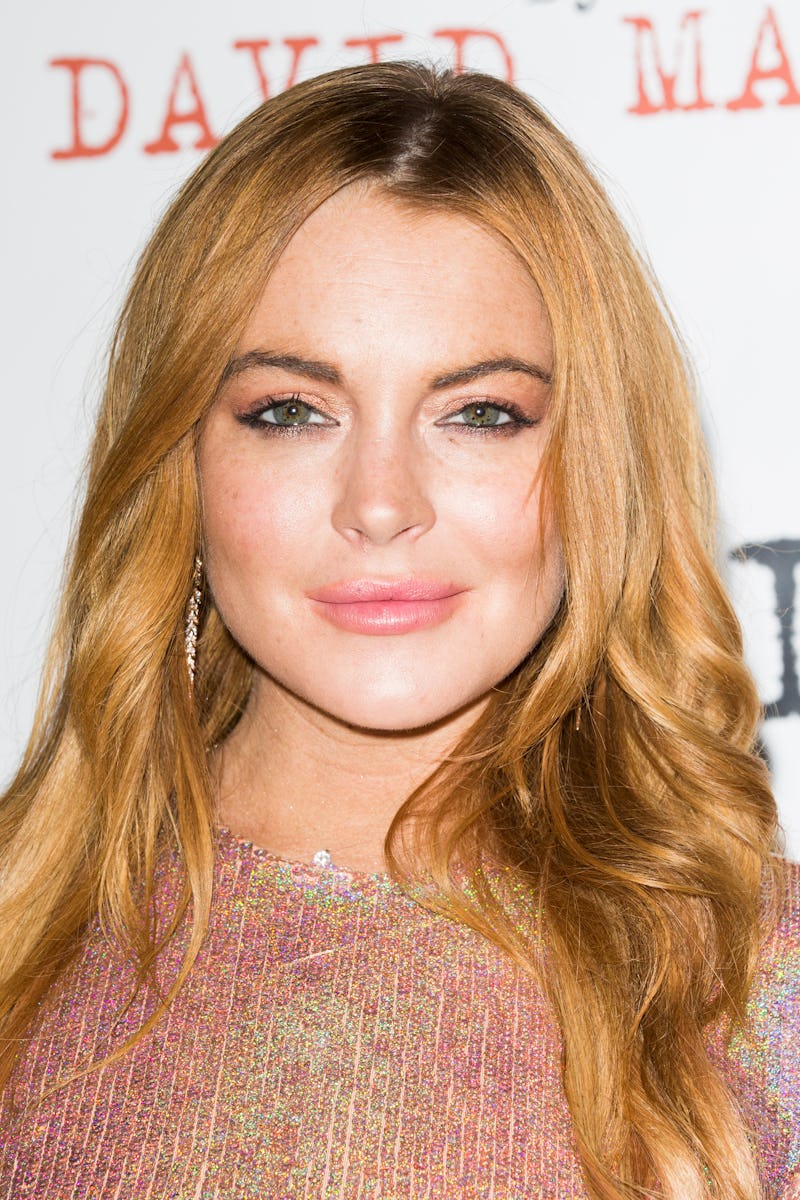 Tristan Fewings/Getty Images Entertainment/Getty Images
For years, Lindsay Lohan has been a punchline. I hate to say it, but after the Mean Girls alum's fall from grace, neither Hollywood nor the public have been the most forgiving. Despite several attempts at comebacks, the 30-year-old just hasn't been viewed in the highest regard. The latest backlash surrounding the star has to do with Lohan's recent interest in Middle-Eastern culture. Basically, few people are taking her seriously, and instead, many consider her actions fuel for more jokes. But if you're criticizing Lohan for her "new accent" or trips to Turkey, you should probably reconsider. Lohan has been actively supporting Syrian refugees by opening her heart and mind to their plight. And in fact, there's plenty that all of us — especially President Donald Trump — can learn from the actor.
While Lohan's recent actions have sparked mockery and other sorts of negativity on social media, that shouldn't take away from her admirable actions. Back in October, Lohan traveled to a Syrian refugee camp in Gaziantep, where she reportedly gave gifts to the children and participated in workshops with the women. According to a press release from her manager, that trip was "part of [Lohan's] ongoing efforts to raise awareness about the plight of Syrian refugees." And she took yet another trip to Turkey recently. In the same press release, her manager said,
"The visit to meet the [Turkish] president and first lady was extraordinary and eye opening, we will be forever grateful, thankful. We also spoke about working with them on some humanitarian projects in the future, so stay tuned!"
Just to recap, Trump's current temporary refugee ban prohibits immigrants and refugees from seven Muslim-majority countries from entering the U.S.: Iraq, Syria, Iran, Sudan, Libya, Somalia, and Yemen. Meanwhile, Lohan is out there getting to know the refugees firsthand and doing what she can to help. She's spreading a far different message of acceptance than our leader, who recently tweeted, "Everybody is arguing whether or not it is a BAN. Call it what you want, it is about keeping bad people (with bad intentions) out of country!" It's an unfair assumption that anyone traveling from one of those seven countries could be "bad people."
After Lohan was spotted wearing a hijab and typing Arabic phrases on social media, some were quick to mock the actor and her apparent affiliation with the Muslim community. With Instagram comments ranging from "Wtf is wrong with you?" to "what are you doing here, you are queen of drugs!", people weren't taking her seriously — even accusing her of being back on drugs. Considering addiction isn't a subject to take lightly, that kind of comment is offensive for a whole other set of reasons, but regardless, showing compassion for another culture shouldn't be considered erratic behavior. If anything, Lohan's gestures are heartwarming.
And while some people are making jokes at her expense, others are standing up for Lohan. It's unclear whether she's actually decided to convert to Islam, but in the very least, she's learning about the religion and showing an open mind. (Something plenty of others can learn from.) In doing so, she's received comments of support on Instagram, such as, "MashaAllah, you have changed so much! May GOD bless you with happiness in your life" and "May god bless you insallah sister."
Instead of stooping to the same level as our own president, she's refraining from bringing others down. Earlier this week, an Australian radio station asked Lohan about Trump calling her "probably deeply troubled" on Howard Stern's show back in 2004. (For context, he made an offensive implication about the actor: "She's probably deeply troubled and therefore great in bed.") In response to that cringe-worthy comment, Lohan kept things positive and said of Trump,
"I wish him the best. We live in a world of societies that consistently fault in people... taking someone else down is never the answer and I think we all know that."
This refusal to tear down others is more valuable now than ever before.
The fact that Lohan is focusing on peace and spreading awareness about other cultures is a positive thing to watch and learn from. Obviously you don't have to go as far as Lohan and travel abroad or delete all non-charity related social media posts, but you can show compassion in your own way. You can start by reading about how to be a better ally to refugees and immigrants in your daily life. Or you can call your reps and sign a petition against Trump's temporary ban.
And before you joke about Lohan, pause and think. Is she really doing anything mockable? I think you'll find that, if anything, this actor, who's had an admittedly difficult past, is the one leading us all by example.