Vinny Had A Rough Time On 'Bachelor In Paradise' Season 3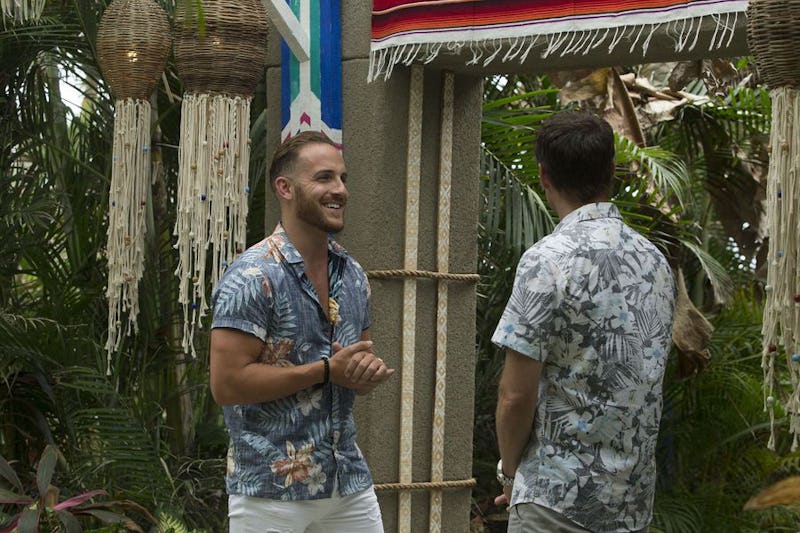 Paul Hebert/ABC
Even a single round of Bachelor in Paradise isn't always enough for these people to find love. Take what happened to Vinny on Bachelor in Paradise Season 3, for example. When he was one of JoJo Fletcher's suitors from The Bachelorette, Vinny Ventiera spent more time cracking jokes, downing drinks, and becoming pals with other cast members like Daniel Maguire than he did getting emotional over JoJo. Naturally, Vinny wasn't chosen as the winner of The Bachelorette, but he was invited to join Bachelor in Paradise in the hopes of finding true love.
While on that show, Vinny formed a relationship with Izzy Goodkind, who was on Ben Higgins' season of The Bachelor for just a single episode. He may have gotten through The Bachelorette with a few new friends, but his relationship with Izzy in Paradise ended with heartbreak. After a few good weeks, Izzy decided to break up with Vinny in order to pursue another connection with Brett. After the new relationship didn't work out, Izzy reached out to Vinny hoping to get back together, but the couple couldn't figure things out and both members of the couple wound up leaving Paradise by their own choice rather than a rose ceremony.
Izzy admitted her attraction early, dealt with it honestly, and was raked over the coals during After Paradise for her decision (Izzy is in another relationship now, according to her Instagram). And Vinny was clearly heartbroken by the break up.
According to an interview with Entertainment Online, Vinny was excited for Bachelor in Paradise Season 4. He said,
"Going on these shows has changed my life tremendously. I learned a lot about myself and learned to actually listen to people and care to take part in conversations, because we don't have cellphones, which seems to be the problem nowadays in life and in dating."
And perhaps Vinny did find love in Paradise, because he told Us Weekly that "Last season of Paradise, I was in a relationship but that ended about half way through the season... This season is good. August 4 the world will know my relationship status."
On Aug. 4, Vinny posted a Twitter photo with Ashlety, a woman he met during an episode of Million Dollar Matchmaker, crediting Patti Stanger for his new, successful relationship. He didn't elaborate about whether or not this means he had his heart broken on Bachelor in Paradise, or if he's still with Ashley, or what.
So, really, the only thing this proves is that Vinny Ventiera is absolutely over his Season 3 breakup with Izzy Goodkind, and that's probably what's important.