Everything You Need To Know About Amazon Prime Day — Plus The Deals To Shop RN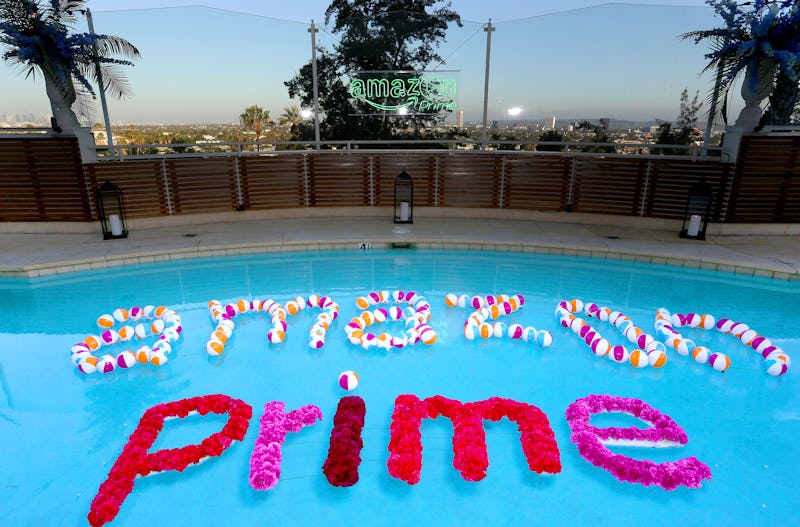 Rachel Murray/Getty Images Entertainment/Getty Images
If you're not a big Amazon shopper, you're probably wondering (read: googling) "What is Amazon Prime Day?" right now. It's a natural response to the onslaught of hype the online retailer's fourth annual sale (aka Prime Day 2018) has already received. So, let's recap where it all began — and why you should definitely get involved this year.
First debuting in 2015 as a way to celebrate Amazon's 20-year anniversary, Prime Day is "a holiday of savings" during which, as its name suggests, Amazon Prime customers get to experience mega discounts on popular products from all kinds of brands including its own private labels and Alexa-enabled devices. It's sort of a summertime Black Friday, if you will — and this year is expected to be the best one yet.
Not a Prime Member? Sign up here for a free 30-day trial, plus you'll get access to all of today's deals.
As far as the sweet sales to expect for 2018, specific details haven't been revealed, but we do know that there will be 50 percent more spotlight deals than last year and that Alexa-enabled items will be cheaper than ever. To put that into context, last year we saw everything from weird but genius things in the tech space like dirt-cheap vacuums under $50 to wild beauty sales and even life-changing products for pet owners. Since this is the fourth year of its existence, it's safe to say some of the initial Prime Day kinks — extremely fast sell-outs, for example — have been worked out, and I'm fully expecting this year's to be the best one yet.
In their July 3 press release, Amazon also announced a few new perks for Prime Day 2018. Perhaps the most exciting being that Amazon Prime members will get to score serious savings at Whole Food Markets. In store deals will start at 10 percent off with additional discounts on through the store. Additionally, Amazon announced that this year there will be a slew of product lunches happening as part of the event, including the release of the new Moto G6 (an ultra-popular unlocked Android smartphone) amongst other exclusive items.
If you don't have Amazon Prime yet, now's the time to sign up for access to Prime Day savings — and so much more. At $119 per year (once your 30-day free trial runs out, of course), the service comes with lots of sweet perks including free shipping and access to Amazon Video, which is home to Emmy-award-winning shows like Mozart in the Jungle and Transparent.
Once you're all signed up, make sure to download the Amazon App, because that's where you'll get to watch upcoming Prime Day deals starting July 9th — a full week ahead of its just-released start time of 12 p.m. PT / 3 p.m. ET on July 16. The festivities will last 36 hours, making it the longest Prime Day to date, and we at Bustle will be here to guide you, Prime Day newbies.
Already feeling the urge to shop? You're in luck, because to kick of the Prime Day celebration, Amazon dropped some pretty sweet deals, including $100 of the Echo Show, 25 percent off select furniture and decor and so much more — just keep reading to check out the hottest deals worth snagging on Amazon right now.
Starting on Monday, July 9, Bustle will be keeping track of the best deals worth snagging on Prime Day 2018, so be sure to watch this space for the latest.