This Is Your Love Language, According To Your Sign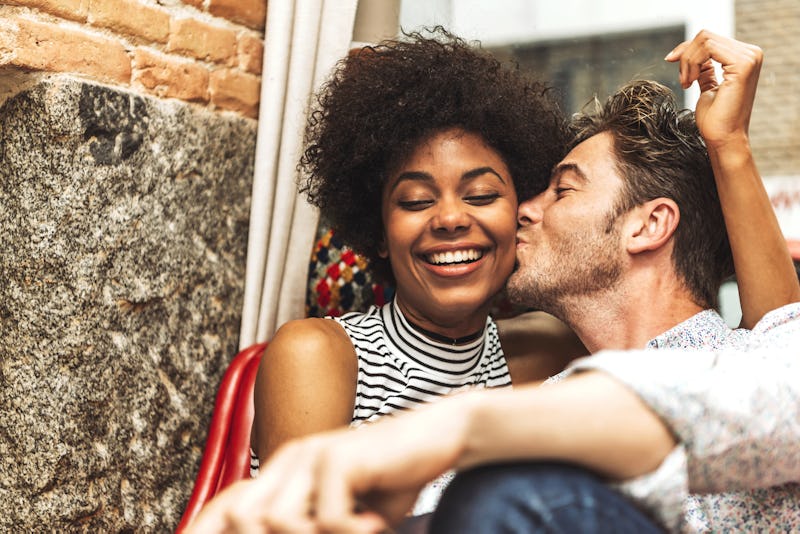 Fotolia
When it comes to showing someone you care about them, there's no "right" way to do it: Everyone gives and receives love in different ways. If you haven't already, figuring out which love language you speak is one of the most effective ways to improve your love life — it's all about learning to better communicate your needs so both you and your partner feel more loved. And because our zodiac signs so often influence our personalities, it makes sense that the stars would also have a say in how we express our love.
"Our sign can influence which love language we speak because all the signs have specific, deeper need[s] for love," Craig Martin, astrologer, spiritual guide and owner of Sage of Stars, tells Bustle. "Those deeper needs are reflected in the way each sign communicates and experiences love. Different gestures, actions, and words are then interpreted by each sign in a different way. With each language, some signs see love, others not so much."
For the unfamiliar, the five "love languages" — quality time, words of affirmation, acts of service, receiving gifts, and physical touch — were coined by Dr. Gary Chapman in his book: The Love Languages: How to Express Heartfelt Commitment to Your Mate. Essentially, they're a tool you can use to figure out how you and your partner can show each other love in the way that works best for you.
Here's a breakdown of which love language each zodiac sign is most likely to speak — and don't worry, it's OK if you don't fit the mold!
Check out Bustle's 'Save the Date' and other videos on Facebook and the Bustle app across Apple TV, Roku, and Amazon Fire TV.