This ITV Historical Drama Could Be The Creepiest Thing On TV This Summer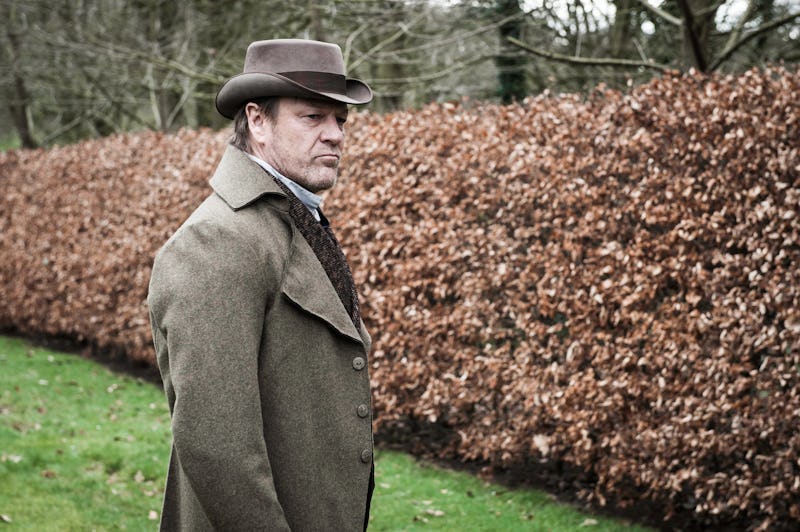 (C) Rainmark Films
Just throw anything at me in period dress and I will squeal with glee. A prime example of this is The Frankenstein Chronicles, set in Georgian London. What is already clear is that this is a hit show, having already aired over two seasons. However, what is The Frankenstein Chronicles all about? You don't have to be Sherlock Holmes to identify that this particular show is relating to Mary Shelley's literary masterpiece, Frankenstein, which tells the story of the eponymous mad scientist who creates a monster by bringing the body of a dead human back to life.
Shelley's smash hit book, which she is arguably best known for, is a true gothic novel with all the creepy and grotesque elements for your reading pleasure. Published when she was merely 20 years of age, the story went on to be a huge hit and was produced in both stage and screen, making the Frankenstein an incredibly familiar character. Still of interest over 200 years after its first publication, Shelley, Frankenstein, and his monster are set firmly in the history books as icons of creepiness. But what new and altered version are we set to see in The Frankenstein Chronicles?
This new version of an old story is one of those fantastic examples of where writers reimagine a narrative and change it up a bit, while still respecting the original tale.
Set in London in 1827, it follows the detective John Marlott, played by legendary British actor, Sean Bean. Shout out to any Game Of Thrones fans who love Ned Stark because that may well be where you recognise Bean from. Not to mention the Lord Of The Rings films nor the umpteen stage credits he has. You get the idea, the man is a bit of a legend.
The deliciously creepy show follows a horrific discovery, made by the Thames River Police, led by Marlott. Apprehending a nasty gang of opium smugglers, Marlott finds what he initially believes to be the sad discovery of a dead child, but he quickly realises he is dealing with something far more sinister and horrifying. The show follows the detective as he attempts to hunt down a serial killer who is killing children, dissecting them, and then sewing them up, making composite bodies. A la Frankenstein, no? These bodies are washing up and Marlott is having some pretty hectic hallucinations while investigating the brutal murders.
The show is actually more based on history as opposed to Shelley's novel. Set in a time when body snatching was widespread, stealing and mutilating corpses was not unheard of. Executive producer of the show Benjamin Ross spoke during the TCA Winter Press Tour back in 2016 when the show was first aired. As reported by Nerdist, he explained:
"The anatomy schools at the time were seeking to progress in a medical science and the only way they could do it was by anatomizing corpses. Previous to this era, the only way they got ahold of them was the gallows. The punishment of being a murderer was after they hanged you, your body was given over to medical science and that was considered a great curse. That was a time when people had great hopes for the afterlife. It was a punishment that went on into the afterlife."
The problems came with the fact the government needed more bodies in order to help facilitate the work scientists were trying to do to understand the human body. As a result, body snatching became a thing. He continued: "It was a great embarrassment to the government at the time who wanted to promote science but who were in league with these very unpleasant people who did these very scary, unpopular things. That was one of the reasons why the Anatomy Act was brought about."
It is the combination of history with fantasy, horror, mystery, and, the ever popular detective drama format, that makes this show an absolute must see. The six part show is set to you have you creeped the eff out but braying for more because let's be real, creepy is fun.
Lucky for you, there have already been two seasons and despite not yet being confirmed, many suspect there will be a third season too.