Love Islander Zara Has A Seriously Impressive Job & A LinkedIn To Prove It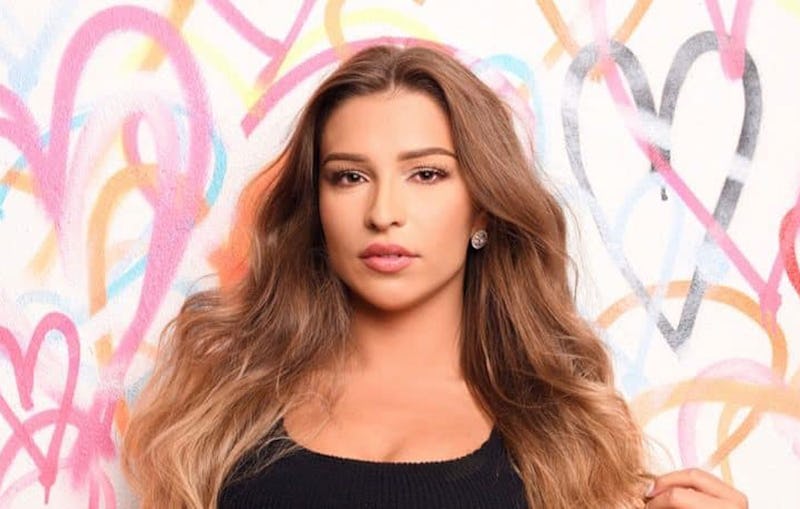 Love Island/ITV
She may have already explained it briefly but, seriously, what is Zara from Love Island's job? The 21-year-old Essex girl turned a few heads (to say the least) when she entered the villa alongside fellow new girl Ellie Brown on Sunday night. And while that may be because she was a few people's type on paper, her swanky job as a government advisor seemed to justifiably really impress the guys in the villa, and viewers alike. But what exactly does she do for a living?
Zara McDermott, who described herself as "definitely a catch" in her Love Island video, has yet to explain the ins and outs of her job title — most probably because she's already been distracted by bad boy Adam, who has well and truly set his sites on her despite currently being coupled up with Rosie. But that's a whole other story. For now, I'm more interested in finding out what Zara's role as a government advisor entails, and I can't be the only one. Going into the villa, Zara suggested that her job would set her apart from the rest of the Islanders, saying: "I think my job is quite different. A lot of people are interested in what I do on a day-to-day basis." So, what does she do on a daily basis?
According to Zara's LinkedIn account, her exact job role is Policy Advisor for the Department of Education — a job she has been doing since October 2017, working under Secretary of State for Education, Damian Hinds. Prior to that, she worked as a Operational Officer and Correspondence Drafter at the Department of Energy, where she helped combat fraud in renewable energy incentives. Back then, her day to day roles included "leading on fraud for the RHI Scheme, contributing to the development of new policy with regards to renewable heating technology, integrating and working within the operational team of the Renewable Heat Incentive, dealing with parliamentary questions (PQs), briefings for Ministers, and correspondence cases." Yep, that's right — she's a full on brain box.
And quite clearly, that's not all she's good at. In fact, Zara's LinkedIn also states that she used to be a model signed to Sandra Reynolds Commercial Modelling Agency. Oh, and that was right after she studied Psychology, English Literature, Religious Studies, and Media Studies A Levels. Talk about overachieving.
Anyway, let's hope Damian Hinds and the Department of Education won't be in need of any top tips while she's away this summer — my heart simply can't take another Niall-style shock exit this season. Besides, I'm totally rooting for her and Alex, despite her initial interest in Adam. But will she give "Doctor Love" a chance?
Before entering the villa, Zara said that Alex has "a lot of potential" and added: "I need to get know him more though – I don't think we've seen how fun he can be. Maybe I can bring that out in him," as reported by Huffington Post. However, she also revealed in her video that she has a habit of going for guys who are "emotionally unavailable" and like to "give her a chase" which sounds very much like Adam if you ask me. And he has already shown interest. Speaking in the Beach Hut after her arrival, the 22-year-old Geordie lad said: "I'm not going to beat around the bush. Zara fits the type of girl that I do fancy, so I would be lying if I said that she wasn't an attractive girl."
Yes, my eyes were rolling when he said that too because we've definitely heard it all before. But will Zara fall for his charm, too? I for one, hope not.