6 Things People Who Found Love On Dating Apps Have In Common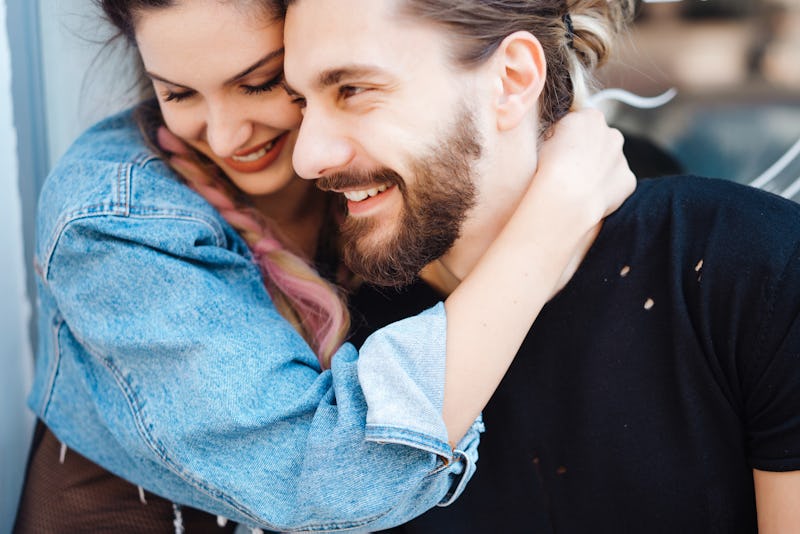 teksomolika/Fotolia
If you're an avid online dater who's yet to find a lasting relationship, you've no doubt wondered if there's some sort of secret to finding love on a dating app that you're as-yet-unaware of. While there might not be a magic formula that will guarantee you immediate online dating success, there are still plenty of things you can do to improve your chances of success on dating apps — it's just a matter of learning the difference between good and bad dating app behaviors.
To give some much-needed insight into what dating app success stories have in common, selective dating app The League recently launched LeagueLove: a place for engaged or newlywed couples who met on the app to share their stories and give insight into what their online interactions really looked like.
"There is data behind finding love on dating apps and sharing this data with our community brings us one step closer to our mission on moving the needle of society towards creating stronger more equal partnerships," Meredith Davis, Head of Communications at The League, tells Bustle. "People like to complain about dating apps. We all realize there are frustrating parts but if sharing these success stories encourages users to log in daily, be more active, engaged and open-minded it may lead them to say yes to more dates. We believe in investing in your dating life."
The League analyzed user data from 100 success stories — aka users who met on The League who have been dating for one year or more — to figure out what behaviors they had in common, and how their online dating activity compared to unsuccessful matches. Here are six things The League's success stories had in common... and who knows, maybe this info can help you find your own online love story.