How Taurus Season Affects Your Sleep Schedule, Based On Your Zodiac Sign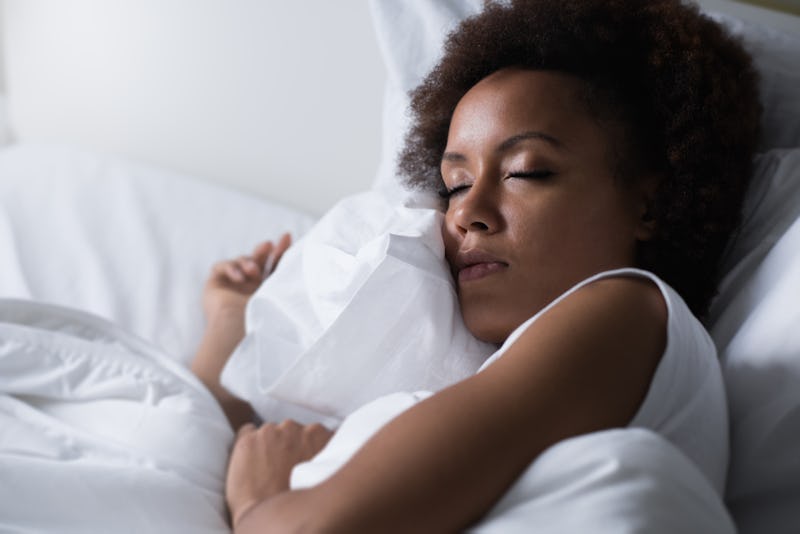 Stock-Asso/Shutterstock
The sun is packing up and moving into Taurus April 20, its first transition since the beginning of the astrological new year. Taurus season is particularly significant this year because Uranus is in its home sign of the bull, astrologer Tanaaz wrote on the blog Intuitive Astrology. While Taurus season is definitely going to shake things up during your waking hours, you might also be curious about what Taurus season means for your sleep based on your zodiac sign.
"Taurus energy represents what we need to feel safe and secure. Taurus energy is about finding a rhythm and a constant. It is about finding security in an insecure, always changing world," Tanaaz explained. It stands to reason that if you're feeling restless and out of control, your sleep could be poor. "Under this energy, it is a good time to establish a new routine or healthy eating plan. It is also a good time to get grounded, to create structure, and to apply methods to help you get things done."
At its core, Taurus season 2019 is an ideal time to hit the reset button. Pay close attention to both your internal world and your external surroundings. What's making you feel overwhelmed? Do you lie awake at night thinking of all the things you need to get done? Is this anxiety keeping your from being fully present in your waking life? If you're looking to revamp your rest routine, this is what Taurus season 2019 means for your sleep based on your sign.