Coachella 2018 Tix Go On Sale Soon, Bey Hive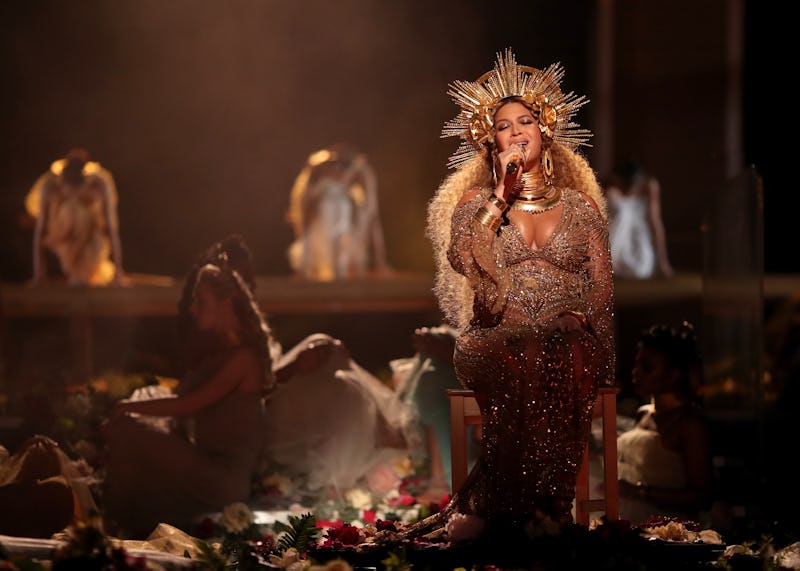 Christopher Polk/Getty Images Entertainment/Getty Images
Is it 2018 yet? That's the question music fans are probably going to be asking themselves in the coming months because Coachella 2018 tickets are about to go on sale, and if all goes according to plan, Beyoncé will be headlining. It's unusual for the musical festival to announce any headliners before tickets go on sale, but according to Billboard, Queen Bey signed on early, because she had to cancel her 2017 appearance after finding out she was expecting twins. Given how popular the performer is, you are going to want to know exactly what time Coachella tickets go on sale.
With that in mind, Bey Hive, you should plan to be by your computers on Friday, June 2 at 11:00 a.m. PDT sharp. That's when the advance tickets go on sale. You can (and probably should) purchase all Coachella tickets from the official website to avoid any scams or scalpers. The site has step-by-step instructions that seem easy to follow, and if you buy your tickets during the advance sale, you can take advantage of the payment plan option. This sure seems like a plus because the festival is not cheap, so having the option to pay for your tickets a little at a time could be a big help to some attendees — just be aware that all sales are final.
In a typical year, tickets for both of Coachella's weekend tend to sell out fast. With the early announcement that Beyoncé will be a headliner, this year they may sell out even faster than normal. There's no word yet on who will be joining Bey, but the festival tends to attract some of the most talented musicians and artists around. Past years have featured acts including Lady Gaga, DJ Khaled, and Drake.
The two weekends will both be identical in terms of performers, as usual. You can choose between Friday, April 13 through Sunday, April 15, and Friday April 20 through Sunday, April 22 — or you can purchase tickets for both weekends. Music lovers should probably start making their Coachella 2018 plans now though, because the advance sale is just around the corner.