Here's When The Tony Awards Red Carpet Airs So You Don't Miss Out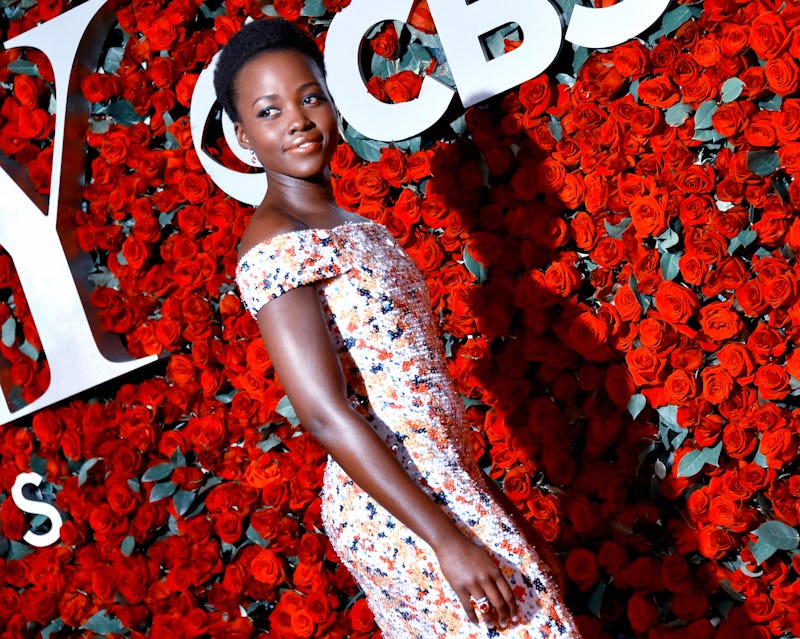 Mike Coppola/Getty Images Entertainment/Getty Images
There's practically an unwritten rule that you have to see the red carpet event of any celebrity awards show, even if you don't plan to actually watch A-listers collect their hardware. A quasi pre-game to the big show, it's arguably the best part. Hence, why it's imperative that you know what time the 2018 Tony Awards red carpet airs.
Experiencing a Broadway production live is something special, but seeing the stars gussied up off-stage is just as good. The 72nd Annual Tony Awards is set to air on June 10 at 8pm EST on CBS, an epic event for Broadway's finest to strut their stuff in couture. As with any televised awards ceremony, you're going to want to find the comfiest spot on the couch, have a smorgasbord of snacks at your disposal, and your Twitter fingers ready to tweet about the happenings, because this is one fashion extravaganza you're not going to want to miss.
If there's one thing that Tony nominees have perfected, it's putting on a good show, and boy can these stars do a number on the red carpet. Whether you plan on hooking up to the big screen or cozying up to your laptop, here's just when to tune into all of the trendsetting action.
If all of the looks at the 2017 Tonys foreshadow what's to come at this year's awards, stars aren't going to hold anything back in the snazzy department. Unlike the Oscars or Grammys where celebs tend to dress in classy and timeless styles worthy of a grand ball, Tony Awards ensembles are always just as fresh and funky as they are glam.
That's why you'll need to have your web browser ready to go at 5 o'clock on the dot, ET, when the CBS red carpet special airs via Facebook Live Stream. The two-hour event will be so worth it, as there's always some intriguing fashion hitting the famous carpet.
You've totally got options for getting your live streaming on, though. Playbill is also set to offer virtual coverage of the red carpet, going live outside of Radio City Music Hall before the ceremony begins. No exact start time has been listed for Playbill's coverage, but chances are the streaming will begin an hour or two in advance. Just be sure to follow Playbill on Facebook to receive notifications the moment the red carpet coverage goes live.
Fashion aside, this year's red carpet attendees are going to give you all the childhood feels. With the Broadway productions of Mean Girls, Harry Potter and the Cursed Child, and SpongeBob SquarePants: The Broadway Musical all raking in nominations in the double digits, it's obvious that throwback movies, shows, and books are having a major moment on New York's famous stages.
With such fun casts preparing to collect trophies, that means the red carpet could potentially see some festive looks that top last year's best-dressed list. One could only hope to see some Regina George spunk pinking up the place or some whimsical patterns fashioned after Patrick Star.
Of course, you don't have to be Broadway royalty to get some shine on the red carpet. So, there's no telling who you'll see on the live streams looking like a million bucks. As long as there's a fancy carpet rolled out, celebs are going to flock to it, dressed to the nines.
Now that you've got the 411 on all the red carpet shenanigans, there's no reason for you to miss the big event. Each year seems to get better than the last so the fashion is guaranteed to be worth ceaselessly staring into your computer screen.