7 Questions Doctors Wish You'd Ask Them At During Appointments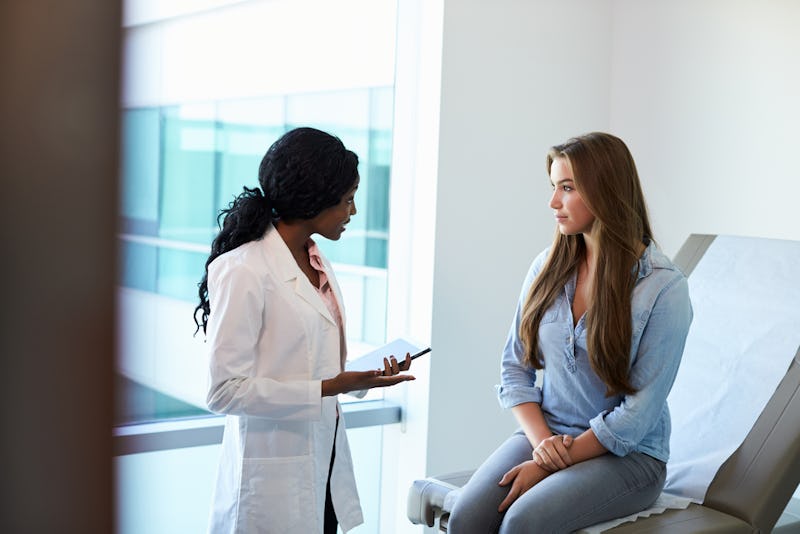 Monkey Business Images/Shutterstock
Scheduling a checkup is something that you know will be good for your health, but is one of the least fun things to spend time doing during an afternoon. However, knowing what questions to ask your doctor can turn the visit into something truly beneficial. You might think of the doctor as someone who will judge you for your lifestyle or shame you into making different choices, but a good physician will genuinely want to help you feel the best that you possibly can.
"Good communication with your doctor is essential," Lisa Doggett, MD, MPH, FAAFP, a board-certified physician and author of White Spots and Black Holes, tells Bustle. "It can often feel uncomfortable and embarrassing to raise questions about sensitive subjects, but I would urge patients to go ahead and ask." You might be comforted to know that most doctors have been through so much extensive training that it's truly hard to shock them, so in all likelihood, anything you're worried about has been something they've seen before. While you should feel more informed and relieved after asking your doctor a question, it's also important to realize that you don't need to stick with someone who's making you uncomfortable. "If a doctor makes you feel bad, embarrassed, or ashamed for asking a question, it's time to find another doctor," Doggett says.
Here are the questions that doctors wish you would ask them.