What To Do When Your Partner Can't Finish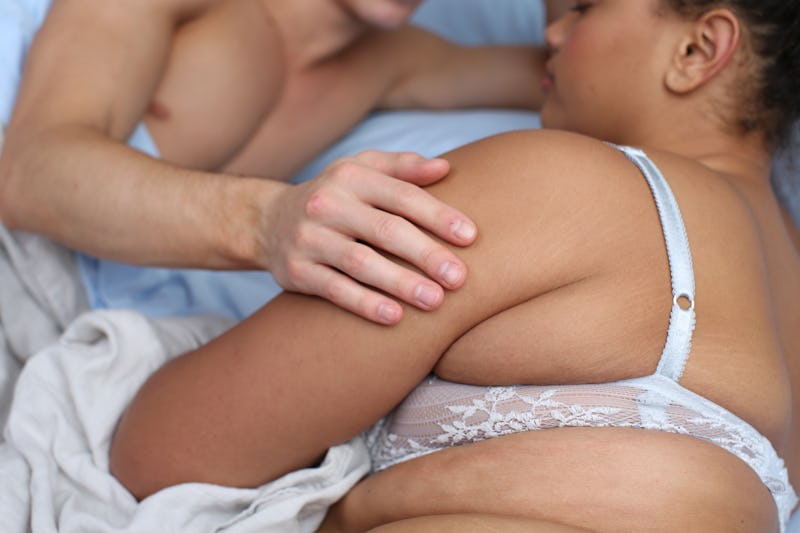 Ashley Batz/Bustle
One of the most commonly reported sexual problems is difficulty orgasming. About 21% of women and eight% of men ages 16-21 have trouble having an orgasm, according to a study by the London School of Hygiene & Tropical Medicine, UCL, and NatCen Social Research. So, what do you do when your partner can't finish? It can be a sensitive issue, and requires an appropriately sensitive response.
First, remember that while orgasming is pretty fun, it's not necessary in order to have a great sex life. Some people may feel pressure to orgasm for the purpose of turning on their partners or stroking their egos, but our orgasms — or lack thereof — should be about us.
In addition, people can get so worried about whether or not they'll come that they're not attuned to the sensations they're experiencing, which can ultimately hurt their chances of coming. So, it's extra important to make sure your partner feels no pressure coming from you. Let them know you're there to help them if that's what they want, but acknowledge that sometimes, it's just ain't gonna happen, and that's OK, too. Here are some things you should and should not do when your partner has trouble finishing.
This article was originally published on