What To Do When Your Family Is Interfering With Your Wedding Plans, According To Experts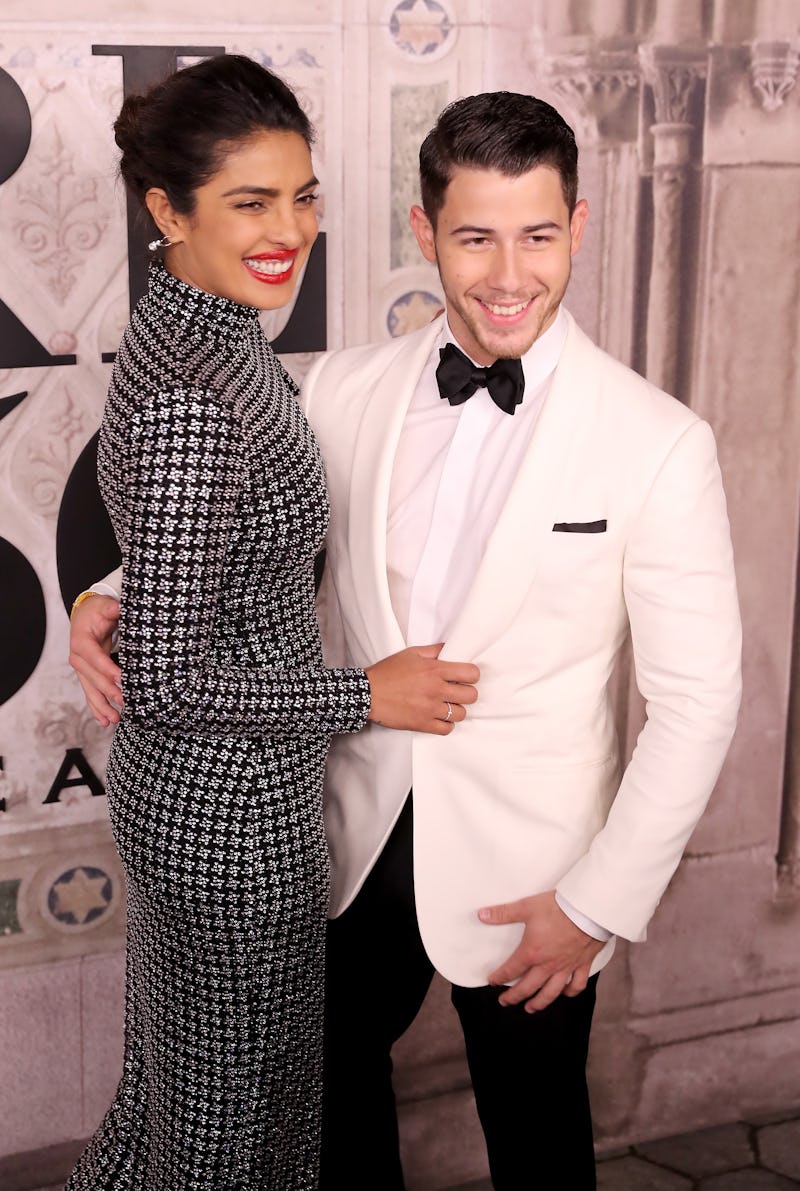 Rob Kim/Getty Images Entertainment/Getty Images
While a wedding is primarily about the couple in question, sometimes family members may want to have a say, too. For instance, you and your significant other may want a small wedding, or a big wedding, or perhaps the two of you just want to elope. But what do you do when your family is interfering with your wedding plans?
Recently, the topic has been making headlines — especially after Priyanka Chopra appeared on The Ellen DeGeneres Show on Jan. 30 and talked about her and Nick Jonas' wedding. On the show, she said usually Indian weddings are at least a thousand people — but they only had 200, mostly comprised of family. According to People, Chopra jokingly told DeGeneres, "My mother was so upset with me the whole time. She was like, 'I need to have another wedding for the other 150,000 people that I know! How can I not invite my jeweler? How can I not invite my hairdresser?' So it was a whole conversation."
But, when family members are not joking and want a definite say in your wedding planning, then what? "Compromise — but only to a certain extent," Jeannie Assimos, chief of advice at eharmony, tells Bustle. "At the end of the day, it is your special day. So, take everyone's points and asks into consideration, then do what you feel is best." For instance, she says that if you want to have an intimate wedding — but your family is pressuring you to have a huge event — compromise by having a party after the fact. "You will have to give on some things, and decide from the start what your non-negotiables are," she says.
Below, experts weigh in on what to do when your family is interfering with your wedding plans.