9 Tips For What To Expect During Your Dog's First Year, According To Reddit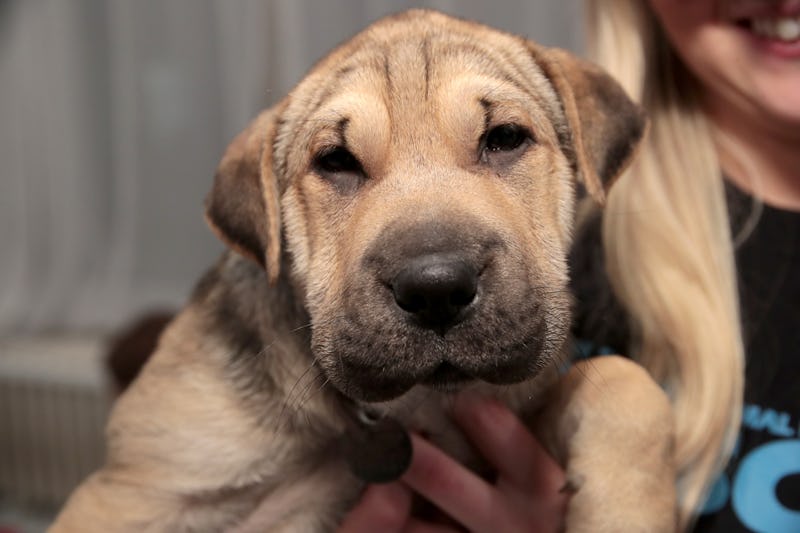 Cindy Ord/Getty Images Entertainment/Getty Images
If you're a new pet parent, and you've adopted a sweet little puppy, it's totally normal to feel like you're in over your head. When I got my first puppy, I learned that puppies are like babies that can run, jump, bite, and don't wear a diaper. Luckily, that phase doesn't last forever. If you need some moral support, knowing what to expect from your dog's first year, according to these Reddit posts, can help.
Puppies can be exhausting. In fact, I have a friend who adopted a puppy and had a baby at the same time. She said caring for the puppy was much more stressful than caring for her newborn daughter. You know, because the newborn human doesn't run amok and poop on the floor every few minutes. Yep, one thing you might not be prepared for is how much your new dog has to go to the bathroom.
"[Your puppy is] still too small to 'hold it' for long, so hourly potty breaks are best, and consistent positive reinforcement when she goes outside. It's no use reprimanding a puppy for eliminating indoors; remember, she only just started going to the bathroom on her own (her mom was helping up until a couple weeks ago), and it will be several weeks before she has consistent bladder control," animal advocate Elisabeth Geier wrote for the dog website Rover.com. The good news is that your pup will eventually master the whole potty thing, but there will be more challenges to navigate. Here's what to expect from your dog's first year, according to Reddit.