What To Get Your Significant Other For Valentine's Day, Based On Their Sign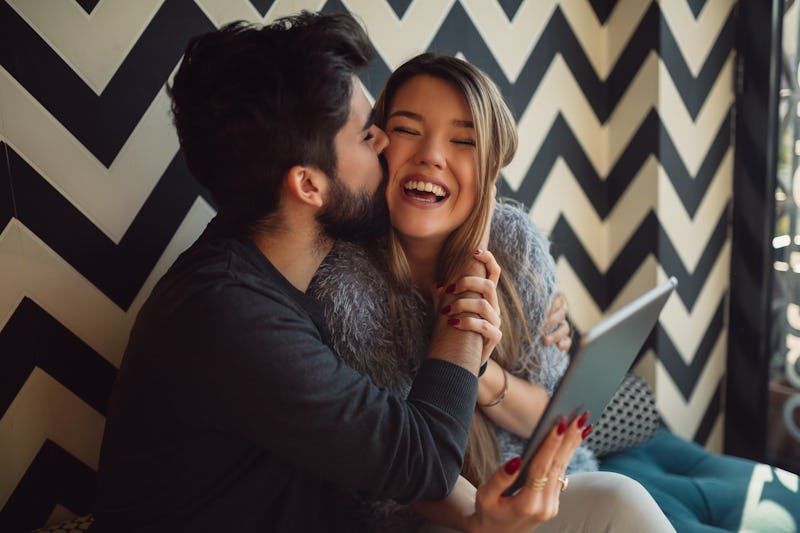 Nebojsa/Fotolia
Important announcement for all last-minute gift shoppers: the most ~romantic~ holiday of the year is basically here, which means your time to come up with cute, creative Valentine's Day gift ideas is rapidly ticking away. Sure, you can go with the old procrastinator's standby — frantically searching the aisles of a drug store for a slightly smushed box of chocolates or an oversized teddy bear — but if you want to really wow your partner, why not put some more thought into their V-Day gift?
"Finding the perfect gift on Valentine's Day can be filled with pressure," Jaye, an astrologer at Gifted Astrology, tells Bustle. "If you've been together for 20 days or 20 years, trying to find the right gift to express how you feel about your loved one can be daunting. Shopping by Sun Sign preferences can almost feel like you've performed a magic trick because your crush may be amazed at how well you 'get' them. It gives you a completely new starting place for shopping [and] it can open you up to a new approach on gift giving."
Trying to plan the perfect Valentine's date and get the perfect gift for your partner can be intimidating, but as long as you're planning the day with your partner in mind, there's no reason to feel worried. If you have no idea what to get for your partner this Valentine's Day and need a little guidance from the stars, here are some astrology-based gift ideas that will feel both personal and romantic.