What You Never Knew About Strippers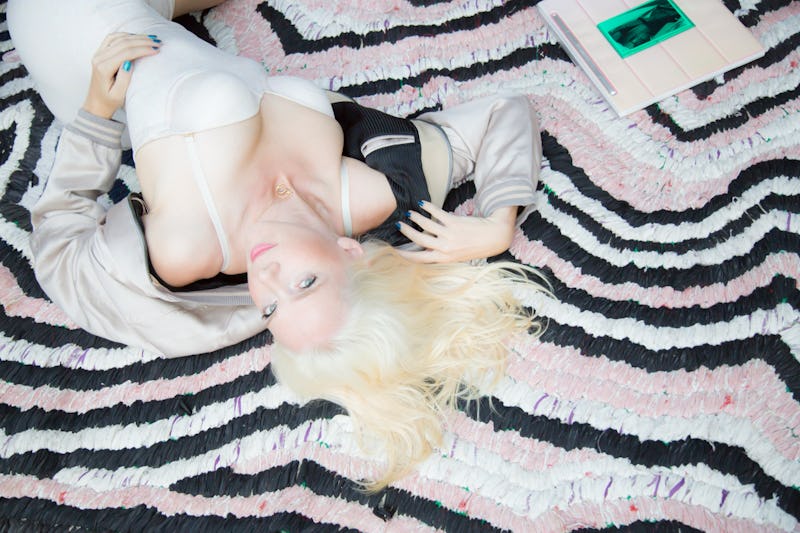 Rachel Lena Esterline
Forget what you *think* you know about strippers and strip clubs. Beyond the garish cinematic clichés and pearl clutching narratives which conflate sex work with sex trafficking is a profession like any other. Through funny, incisive and oh-so feminist illustrated vignettes, Jacqueline Frances' new book Striptastic! undresses her kaleidoscopic world of sisterhood, stage looks, client-stripper shrink sessions, sexual mishaps, and everyday sexism.
Written for both civilians and rippers (as Jacq calls them), Striptastic! is 100 percent unapologetic. "If you're looking for a redemption narrative about a woman who's ashamed of her body and the choices she's made, you're fingering the wrong pages," she pointedly explains in the introduction. "These pages are a love letter to the women who have inspired me to live brazenly, to always stand up for myself, and to turn all that pent up slut energy (I have a lot of it) into cold, hard cash." And thus the tone for Striptastic! is set, shuttling between take-no-prisoners cultural analysis and playful, sex-positive banter.
A departure from Frances' first publication — a memoir called The Beaver Show — Striptastic! is driven by Jacq's inimitable voice, but bolstered by the stories of over 300 strippers from around the world that she spent years sourcing online and in person. The community that underpins Striptastic! is what makes it so universal in its scope. Stripper or not, if you encounter hetero, cis men on the regs, you're likely well-acquainted with the hijinks, humor, and/or horribleness that can accompany their presence. But while this book does cover how strippers — and women of all stripes — contend with misogyny, to say Striptastic! centers men would be to miss the point.
Above all, Striptastic! is about female friendship, seasoned pros mentoring babes in the woods, female competition, and the power of sisterhood in all its diverse forms. That is the beauty of this uniquely partwarming coffee table book, and I dare you to read it and not laugh out loud and learn a thing or two about how to live life to the fullest while the patriarchy spins its wheels.
Here are five things I learned about ripper life from Frances' book.