7 Things To Tell Yourself When You Think You'll Never Get Over Your Ex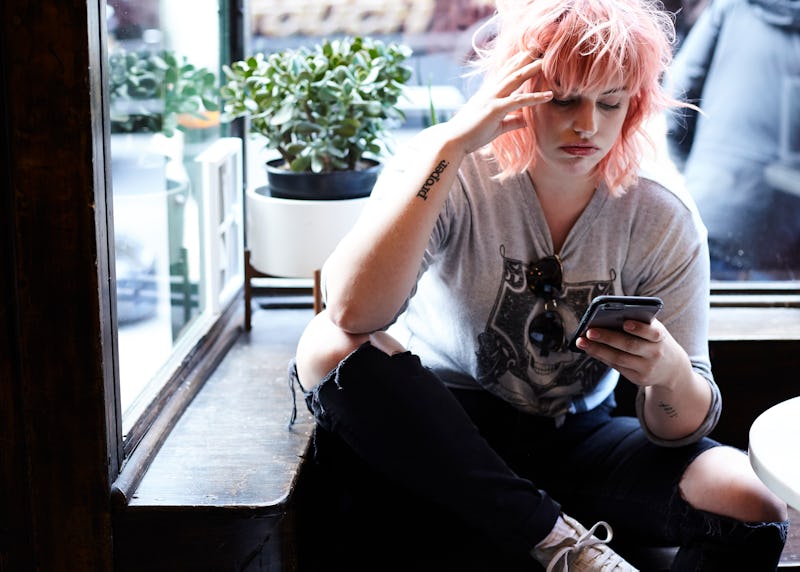 Hannah Burton/Bustle
Whether it's the first time or the tenth time, getting over an ex is never easy. Although one would like to think that breakups get easier after awhile, it's not always the case. Each one is tough in its own way and, in many cases, have us still reeling weeks, months, and sometimes even years after that fact. It can take a long time to get over an ex, no matter how hard we may try to speed up the process. And, when it comes to getting over an someone, there's no shortage of advice and techniques.
"It's so easy to remember the good, rather than the reason you broke up," Amy Levine MA, CSE sex coach and founder of Ignite Your Pleasure. "If you're hung up on your ex, make a list of all the reasons why you're not together and particularly what was a dealbreaker that you let go on too long. Put this list on your phone so you can glance at it every time you want to call or text."
While, ultimately, as is the case with all wounds, getting over an ex takes time more than anything else, it still doesn't mean you should just take a back seat to your healing process. Here are seven things to tell yourself when you think you'll never get over your ex.