Since He's Not Our 2018 'Bachelor', Here's What Peter Kraus Will Do Next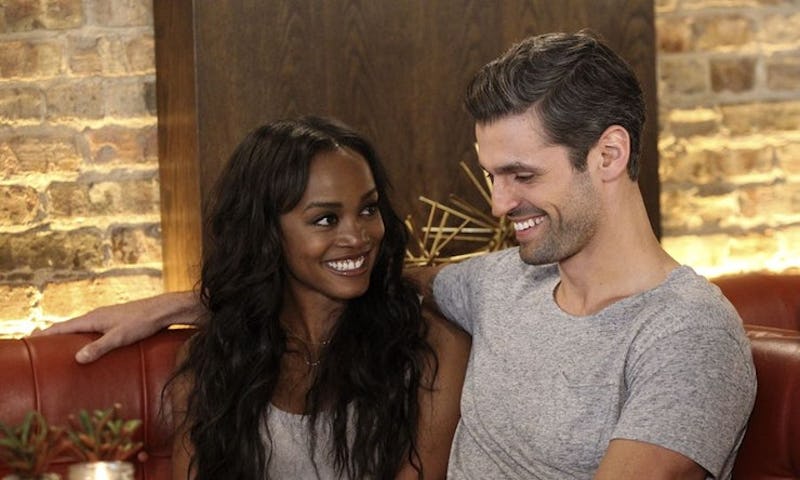 George Burns/ABC
It seemed like a sure thing, which is why Bachelor Nation may have been surprised to hear that the Bachelorette's Peter Kraus isn't the next Bachelor. That instead, the 2018 Bachelor will be Arie Luyendyk Jr. So, knowing that he won't have another reality show to film, it begs the question, what will Peter do now? What is clear from his social media feeds is that h has more than love on his mind.
It seems as if Peter is currently building up his personal trainer business — quite literally. Back in July, he broke ground on a new space to house his business, Worth Personal Fitness. The Wisconsin entrepreneur offers boot camps and personal training sessions. For those who don't live in Peter's home state, the most recent Bachelorette Rachel Lindsay's runner-up said he'll be taking his business on the road.
The former model is using that beloved face of his to build his brand. He's been filming a weekly workout video for Style Me Pretty's Bridal Bootcamp series. He's also used his celebrity to help raise money for Houston, working alongside JJ Watt to help the city get back on their feet after Hurricane Harvey.
When he's not working, it seems he's spending time with his family and his beloved dog, Daisy. Basically, he's trying to get his life back to normal, something he was trying to do following the After The Final Rose reunion — which didn't go so well.
After all, he did tell his ex that she "settled" for fiancé Bryan Abasolo. "That was stupid of me to say," he later told GMA. "It was in the heat of the moment, I was very emotional, I shouldn't have said it and I was very apologetic for it." Peter then said he was moving past Rachel and the Bachelorette experience and finally "getting to a happy place."
That's likely why he reportedly turned down the chance to be the next Bachelor. The show's producer Mike Fleiss tweeted on Wednesday, "Unfortunately, Peter probably will not be #TheBachelor." But People reported that Peter was not the Bachelor's first choice — "they're still mad at him because of the whole Rachel situation" — but was on the list being that he was such a fan favorite.
According to a source, Peter was particular about what he wanted, and, when he didn't get it, he decided to turn the job down. "That might have also been a sticking point: the show likely would want him to promise to propose at the end — Nick definitely had to say he would go through with it — and it's highly possible Peter just refused to promise," the source claimed to People. "Just like he refused to go ahead with Rachel."
That pressure was one of the reasons Peter said he wasn't ready to be the new Bachelor. He told The Hollywood Reporter earlier this month that he needed time to process what happened during the Bachelorette and the After the Final Rose post-finale reunion, which had him seeing Rachel for the first time since they broke up. "This entire process has been tough on me," he said. "I know as soon as I get back home, I'm going to jump right back into it to process all of this and not get there just yet with that potential step."
Peter admitted being the face of the series would be even harder. "Being the head of all this, being in Rachel's position as I saw her go through was a lot of pressure," he told THR about being The Bachelor. "You are the face of a franchise. The face of an entire population of people who love the show and that's hard."
While he wasn't ready to take on the role now, in the interview he didn't rule it out for the future. And if we've learned anything from Arie's whirlwind ride to become the Bachelor, there's still time for Peter to hand out the roses, if he wants to.