When Can I Get The Starbucks Molten Chocolate Drinks In 2017? This Valentine's Day Trio Is Back For A Limited Time
Starbucks
Thirsty for a sweet treat to celebrate Valentine's Day this year? Fret not, everybody, because the Starbucks Molten Chocolate trio is officially back. And if you're wondering when you can get Starbucks' Molten Chocolate drinks in 2017, guess what? Thankfully, we don't have long to wait. You can purchase the  Starbucks Molten Chocolate trio of beverages beginning Feb. 7 at participating Starbucks locations— although you've only got until Valentine's Day itself, Feb. 14, to do so. It's a good news, bad news situation: You can enjoy your chocolatey goodness the entire week leading up to every lovebird's favorite holiday, but after that holiday has passed, you'll be out of luck.
What are the Starbucks Molten Chocolate drinks, exactly? What's in then, and what sets them apart from the standard Starbucks options? According to the official drink details, they all sound appropriately rich and chocolate-filled. You've got three options, too: The Molten Chocolate Latte, the Molten Chocolate Frappuccino, and the Molten Chocolate Hot Chocolate. All three of these drinks made their first appearance during the 2016 Valentine's Day season, and unsurprisingly, they were a big enough hit to make a second appearance this year.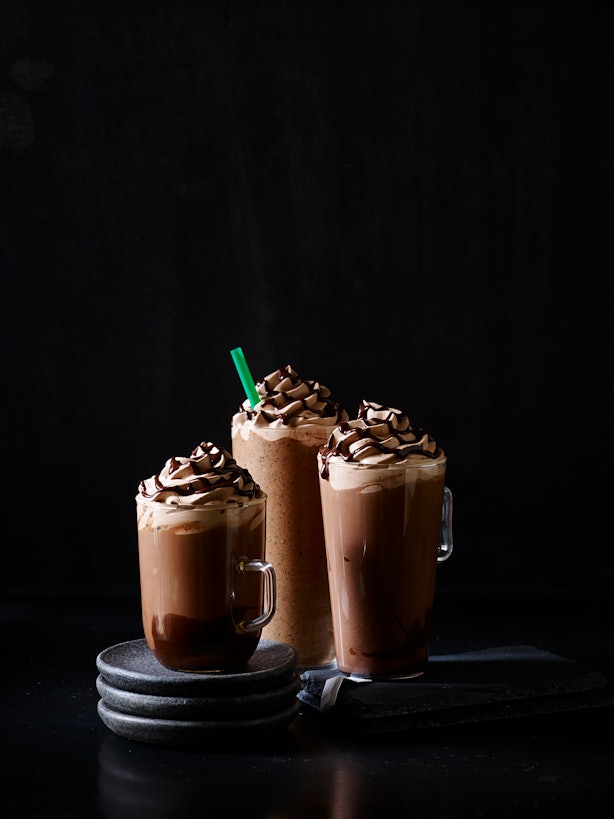 First up, we have the Molten Chocolate Latte. This beauty is made with chocolate chips melted into espresso, then topped with the steamed milk of your choice and combined with a bittersweet mocha sauce. That's not all, either; the barista adds an espresso mocha drizzle and mocha and espresso-infused whipped cream on top to finish it off.
Next up we have the Molten Hot Chocolate, which glams up hot cocoa with a bittersweet mocha sauce and chocolate chips melted into the steamed milk. You also get that delightful mocha and espresso-infused whipped cream and espresso mocha drizzle on top. Given that this is a hot chocolate, you'd be correct in assuming it has a low amount of caffeine; it comes in at about 25 mg.
And last but certainly not least, we have the Molten Chocolate Frappuccino. This special treat is a mix of coffee and rich mocha sauce with chocolate chips that is then blended with milk and ice. The beverage is then topped off with the same delicious mocha and espresso-infused whipped cream and espresso mocha drizzle as the other two drinks in the trio.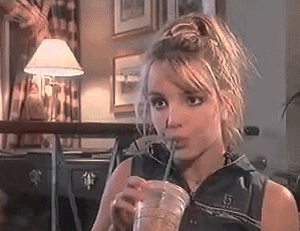 As is the norm with Starbucks, you can customize these drinks to your liking, too: Try the latte hot or iced; swap in coconut milk or another non-dairy option; add some extra syrup; whatever floats your boat.
Whether you're flying solo for Valentine's Day or coupled up, these drinks are sure to give you that holiday boost, so get 'em while the getting's good!