When 'Game Of Thrones' Ends, You'll Have More Time To Read — Try These 15 Fantasies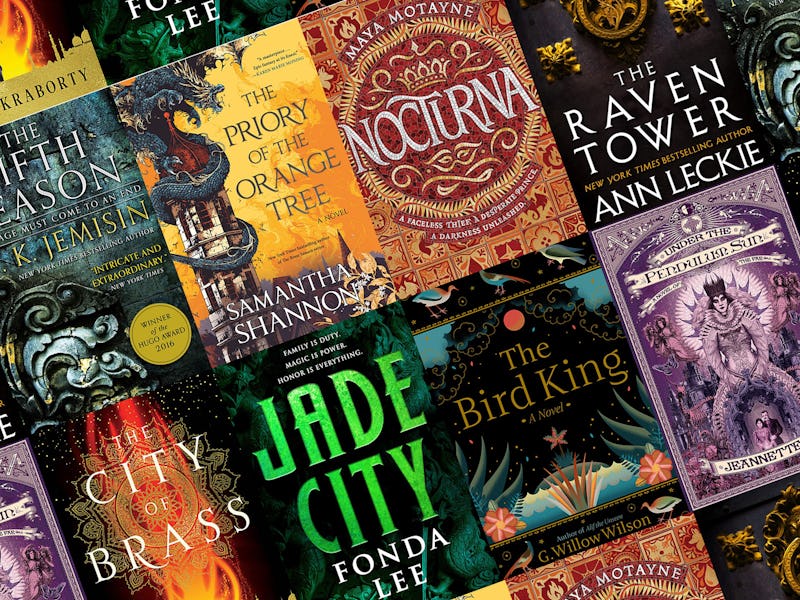 We're in the endgame now, folks, but don't worry. I've got 15 books to read when Game of Thrones ends, so you can still get your epic fantasy fix without worrying about withdrawals.
Based on George R.R. Martin's A Song of Ice and Fire series, HBO's Game of Thrones has spent the last seven seasons building toward a must-watch climax, as the Stark, Lannister, and Targaryen Houses vie for control of the Seven Kingdoms. Fans of Martin's seven-book series have been waiting for the sixth installment, The Winds of Winter, since A Dance with Dragons landed in stores in the summer of 2011. Now, it's clear that Game of Thrones — which premiered just a few weeks before the most recent ASOIAF book came out — will end long before fans get their hands on the next series title.
With that in mind, I've picked out 15 great books and fantasy series for you to read during the long weeks and months — but hopefully not years — between the end of Game of Thrones and the release of The Winds of Winter. Check out my recommendations below, and lose yourself in some speculative fiction for the rest of the summer: