You May Have To Wait For The New Lawrence Brothers' Show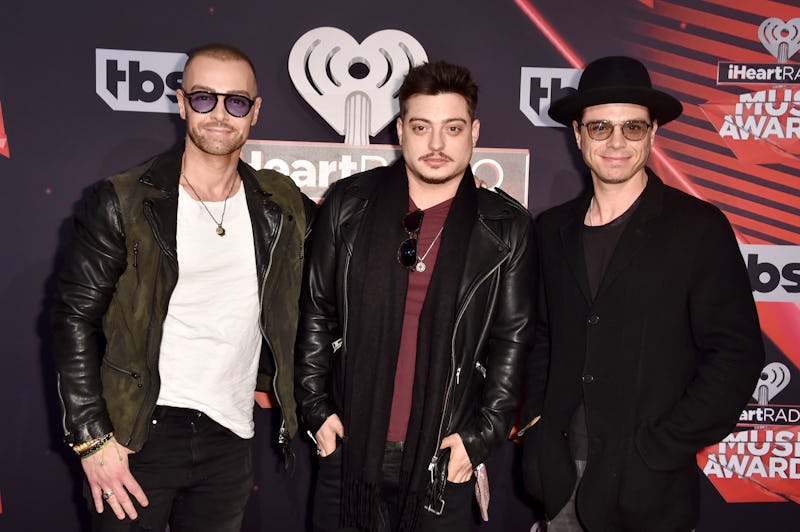 Alberto E. Rodriguez/Getty Images Entertainment/Getty Images
Now that you know your '90s crushes Joey, Andrew, and Matthew Lawrence are returning to television, you must be wondering when the new Lawrence brothers' show will air. Sadly, there's no clear answer to that question yet. All Joey would tell Bustle is that the new show will be edgier than Brotherly Love, and that the pilot is currently filming. At this stage, not even the network where it will air has been disclosed (although there are some hints that it will be on Pop).
Even though there's no clear timeline on when this mystery project will premiere, the one thing you can be sure of is that when it debuts, you will be falling for the Lawrence brothers all over again. This marks the first time all three of the guys have been in a show together at the same time since Brotherly Love. (Although, both Andrew and Matthew did appear separately on Joey's show Melissa & Joey during the comedy's four season run.) Having the guys reunite onscreen as adults is going to be a blast not only for them, but for their fans.
Joey told Bustle, "We are making the show that we want to make, which is a single camera, half-hour, edgy comedy. Super funny. Lots of heart, but super funny." While it won't be as wholesome as Brotherly Love, the new show could offer up a more authentic look at the brothers' personalities and their dynamic.
The good news is, even though it's unclear how long the wait for the new show will be, the Lawrence men are keeping busy in the meantime. In addition to shooting the pilot, Joey has landed a guest spot on Season 8 of Hawaii Five-0. Meanwhile Matthew has a number of projects coming up this year, including a film called Better Than Love, which co-stars Andrew. If that's still not enough Lawrence brothers' goodness, the guys recently released a new single called "Lose Myself."
If the waiting for news on their upcoming show becomes too much, just queue up "Lose Myself" and daydream about the Lawrence brothers hilarity awaiting you in the future. Even though there's no firm release date, just knowing a new Lawrence brothers' show will exist soon should have your inner '90s kid spazzing out.