When Will The New 2017 Emojis Be Available On Apple?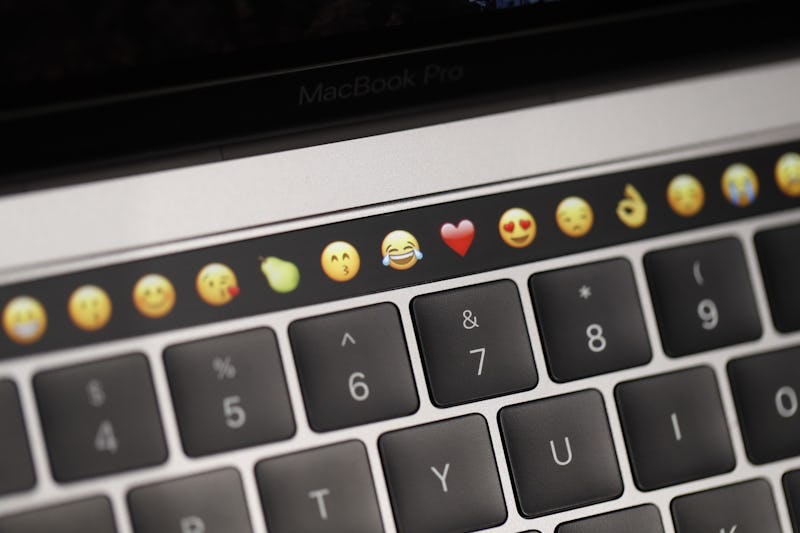 Stephen Lam/Getty Images News/Getty Images
I love emojis. In fact, I'm still shocked that we spent so many years living in a world that didn't have the side-eye emoji, the sushi emoji, or the dancing emoji. And let's be frank: the throwing up money emoji pretty much belongs on New York City's official stationery. Indeed, emojis have become a cornerstone of modern communication. When words escape me, it seems the only thing able to convey my true feelings is a well-timed emoji, and for good reason. There's a huge group of decision-makers steering the emoji ship, studying cultural trends and communication patterns to help uncover the icons the world needs next. And as it turns out, they've got some exciting things in the works for us mere mortals. On Jun. 20, the Unicode Consortium released version 10.0 of the Unicode Standard. In layman's terms, that means new emojis are on the way. Plans for the new emojis were released earlier this year, but the new Unicode Standards don't exactly mean that the new icons have arrived — though they exist, they're not yet available to use on iPhones and the like. It begs the question: when will the new 2017 emojis be available on Apple?
According the Unicode Consortium — the official entity behind emoji development, "The release consists of 56 new emoji characters, a set of Typicon marks and symbols, and a Bitcoin sign." And although the code points (read: the data behind all that emoji magic) required for new emoji functionality are now considered final and usable for vendors like Apple, Google, Microsoft, or Samsung, getting the emojis from concept to screen isn't that simple.
Back in March, thought leaders forecasted a release timed with iOS 11. It was suspected that packaging the new batch of emojis with a mid-cycle upgrade would give more users a reason to update their iOS system — especially those who wouldn't normally worry about doing so. And let's be real: who wouldn't update for a mermaid emoji? And while this theory hasn't been confirmed, it seems pretty likely when you compare it with past releases.
In recent years, Apple has rolled out new iOS updates in the months between September and December, which means it could be at least a few more months before we see the new skunk emoji, or we're able to say it with a dinosaur, send a breast-feeding emoji to new moms, or top off a joke with a custom-made Stephen Colbert avatar. And while it's still a few months away, those pretzel and dumpling emojis are definitely going to amp up your Venmo icon fun. Browse the full list of new emojis here, or hold out until the roll out; either way, users in store for a treat.