These Are Meghan Markle's 11 Favorite Places In London — And You Can Visit All Of Them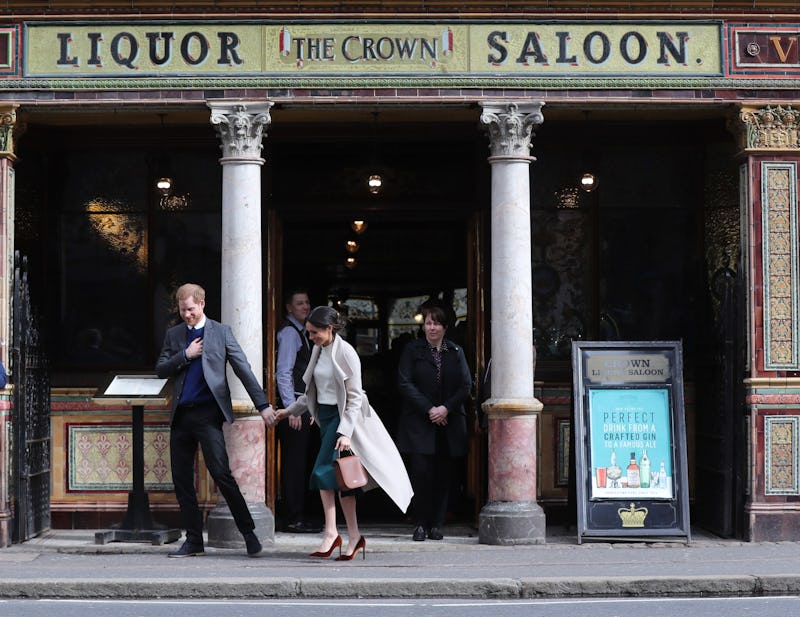 Pool/Getty Images Entertainment/Getty Images
Whether you're planning a trip to London to see London, the city, or you're planning a trip to London to see London, the home of the Duchess of Sussex, you'll want to make sure you hit the right spots. If your travels are inspired by the latter option, you'll be especially interested in where Meghan Markle goes in London, because spending time in the place she likes to spend time in is certainly a good way to get to know her better. Plus, having some inspiration for an itinerary is way more fun.
Before Markle had royal attachments, she spent a lot of her time working on a lifestyle blog called The Tig. There, she shared all of her favorite things with her fans — including her favorite restaurants, florists, bakeries, stores and more, some of which are in London. Though her blog is no longer active, many reports and paparazzi pictures have revealed that Markle still frequents many of the places she enjoyed before joining the royal family.
From incognito grocery store runs to publicly documented shopping trips, Markle has made it clear that nothing can keep her from her favorite London establishments. Here I've put together a list of Markle's most frequented or meaningful London locations that you can now enjoy, too.