The BBMAs Won't Be The Same Without Beyoncé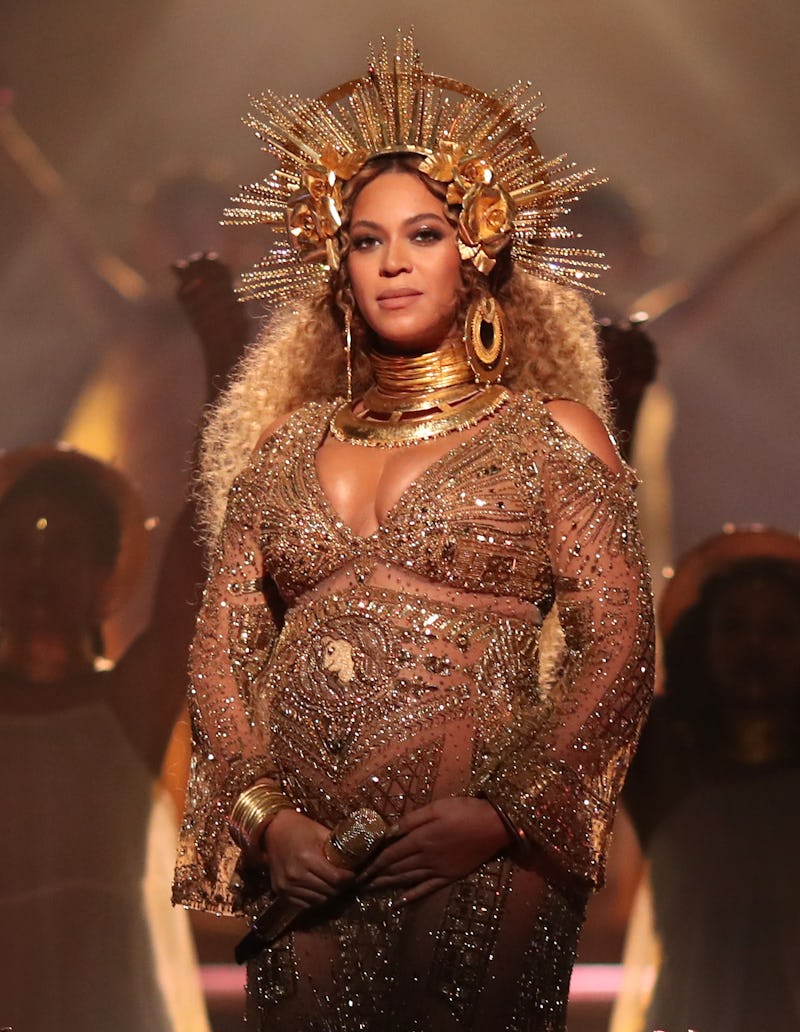 Christopher Polk/Getty Images Entertainment/Getty Images
If you're tuning into the Billboard Music Awards and its red carpet, you may feel like a major presence is missing. In other words, where is Beyoncé during the 2017 BBMAs? Of course, she could surprise everyone and show up later, but even if she doesn't go in person, she's still raking in the awards. Before the ceremony even started, Beyoncé won five awards, including Top R&B Artist and Top Female Artist. Billboard's website is keeping a constantly updated list.
So, even if hypothetically Bey doesn't attend the ceremony, she's a major part of it regardless. (Bustle previously reached out to Beyoncé's rep to find out whether she was attending, but did not receive an immediate response.) Plus, considering Beyoncé is pregnant with twins, no one would fault her for deciding to stay home and rest. After all, she's already had an eventful weekend.
On Saturday, Beyoncé reportedly threw a "push party," according to People. And the day before, she shared family photos from the Museum of Ice Cream in Los Angeles. (Yes, that involved playing in a sprinkles pool with Jay Z and Blue Ivy.) I'm exhausted just thinking about all of those activities, so if she wants to spend the night watching the ceremony from her couch, she more than deserves the break.
It's no secret that Beyoncé cares about her fans, so I imagine that she'd still offer her thanks via social media later, or maybe a video message during the actual ceremony. And again, since she loves a good surprise (remember her 2013 album drop?), I'm not ruling out a BBMA cameo just yet.
Either way, congrats to Queen Bey for already taking home so many awards. She obviously lives up to her name.