Here's Where You Can Stream The 2018 Oscar-Nominated Movies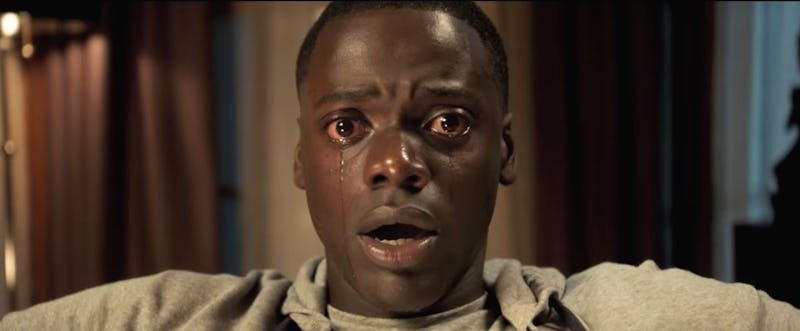 Universal Pictures
Film buffs finally know the nominees for the 2018 Oscars, but the next step is making sure they can watch this year's nominated films before the awards air on Sunday, March 4. With just a little more than a month before the 90th Academy Awards, hosted once again by Jimmy Kimmel, it's time to figure out where to stream the 2018 Oscar movies. After all, how can you pick your favorites if you haven't even seen the contenders?
Of course, that starts with the nine nominees for Best Picture — Call Be Your Name, Darkest Hour, Dunkirk, Get Out, Lady Bird, Phantom Thread, The Post, The Shape Of Water, Three Billboards Outside Ebbing, Missouri — the biggest award of the night. Unfortunately, all but Get Out and Dunkirk are still in theaters. (They're available for pre-order, though, if you want to get them as soon as they're available for streaming.)
But, don't worry, there are many other nominated movies that are available for free if you have a Netflix, Amazon, or HBO GO login. And if you don't mind paying a little extra, you can check out even more films. Is Dunkirk in HD worth $5.99? That's for you to decide.
If renting or buying isn't your thing though, there are other movies nominated in categories like Best Documentary and Best Animated Film that you're free to stream for free to your heart's content in the days leading up to the biggest night in Hollywood. So, sit back, relax, and grab the popcorn, because you've got a lot of streaming to do and not a whole lot of time to do it.