Here's Where You Can Watch Penny Marshall's Movies, From 'Big' To 'A League Of Their Own'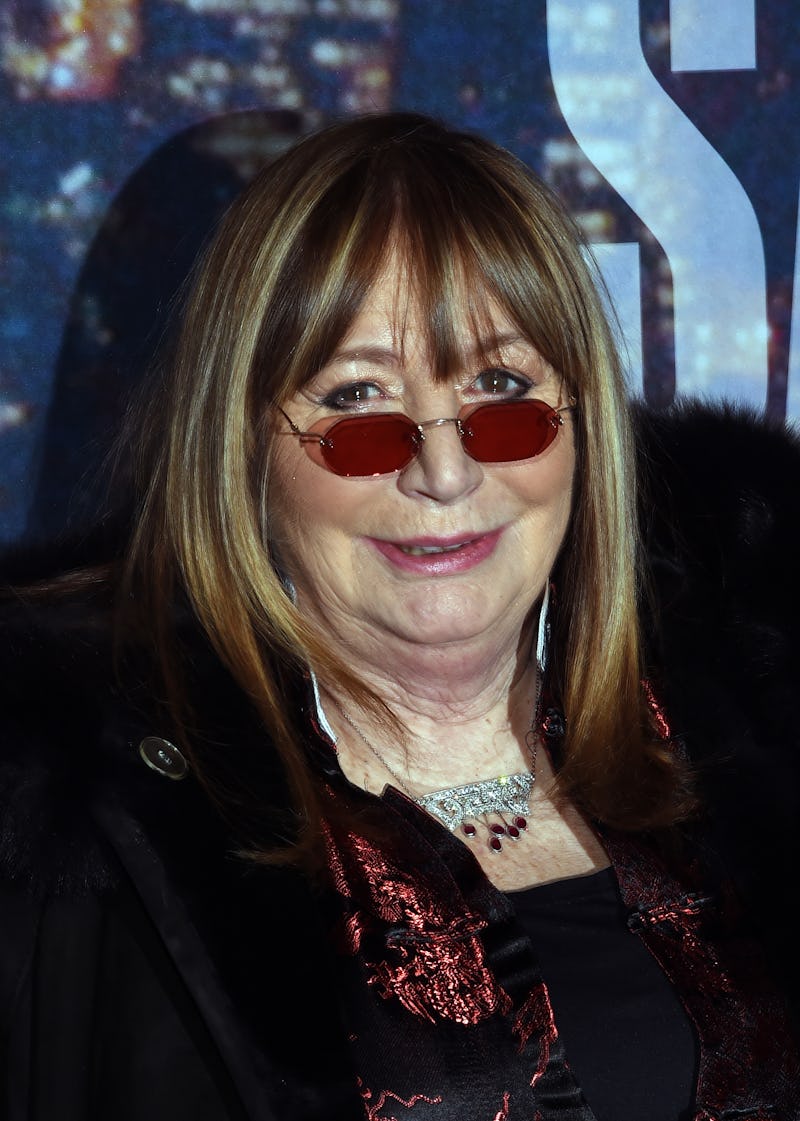 Larry Busacca/Getty Images Entertainment/Getty Images
Penny Marshall, history-making film director and beloved sitcom star, died on Monday, Dec. 17. There are a number of places where you can watch Penny Marshall's movies, and if there was ever a time to do just that, it's now. (OK, it's always a good time to revisit her brilliant collection of work.) On Tuesday, Dec. 18, Marshall's publicist Michelle Bega confirmed to The Hollywood Reporter that the Hollywood icon passed away due to complications from diabetes. A marathon will not make the hurt of this loss vanish into thin air, but re-watching her wonderful movies is sure to bring some much-needed joy.
Over the course of her illustrious, decade-spanning career, Marshall directed Awakenings, Big, Riding in Cars with Boys, Jumpin' Jack Flash, A League of Their Own, Renaissance Man, and The Preacher's Wife. All of these features are rentable on Amazon. And on YouTube Movies. And on Google Play. And they are on iTunes, too. Oh, and as Vulture noted, A League of Their Own is currently streaming for free on Crackle (apparently, it's the only Marshall movie that's streaming for free at the moment). The online publication also pointed out that Riding in Cars with Boys is available to Starz subscribers, and Big is available to folks with a Hulu membership. So go ahead and make like a bread truck and haul buns on over to any one of those streaming services.
After playing Laverne DeFazio on the hit series Laverne & Shirley for eight seasons, Marshall went on to direct many feature films that would go on to be huge hits. Her credits include The Preacher's Wife, A League of Their Own, and Big, which, as Forbes noted when the movie celebrated its 30th anniversary earlier this year, was the first movie helmed by a female director to rake in over $100 million. Several of her films earned Academy Awards, and in 2012, A League of Their Own was one of the 25 "culturally, historically, or aesthetically significant" movies added to the National Film Registry.
In addition to her work as a director, Marshall produced films Getting Away With Murder, Calendar Girl, Cinderella Man, With Friends Like These..., and Bewitched. She also had cameos in a bunch of movies, including Get Shorty, New Year's Eve, and Hocus Pocus. And this is just the film side of the story; Marshall's TV career is important in its own right.
Next year, another title will be added to her filmography. Rodman, Marshall's documentary about NBA star Dennis Rodman, has been in the works for a few years. In a 2012 interview with ESPN's Playbook, Marshall talked about working on this project with the Hall of Famer, saying that she didn't know when the movie would be ready to go, but they had "some talking heads already." She also noted that Rodman's basketball game footage costs "a fortune." According to IMDb, Rodman is slated to come out on Sept. 1, 2019.
This legend of the small screen, silver screen, and courtside seats will be greatly missed, and her untouchable filmography will ensure her legacy lives on.