Where To Watch The Original 'Beauty And The Beast'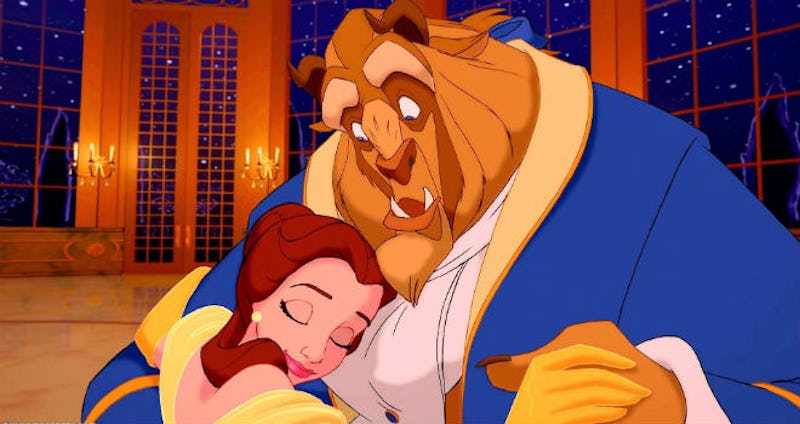 Walt Disney Pictures
Disney has had a lot of success lately with its live action remakes of old animated classics like The Jungle Book and Cinderella, but the upcoming Beauty and the Beast remake is their most-anticipated yet. It's the first time Disney is rebooting a film from their '90s renaissance heyday, and people couldn't be more excited to see a new version of the classic tale told in theaters. But if you're feeling nostalgic and want a primer on the animated version before you see the new one, find out below where you can watch the original Beauty and the Beast so you can catch up before the upcoming film.
I'll say this much: Disney doesn't make it easy to watch their movies compared to most other studios. Notorious for their "vault," where Disney keeps certain classic movies locked away for years at a time between releases, the studio is well-known for creating demand for old films. And while Beauty and the Beast is a "vault" movie, it's not currently in the vault, meaning that it is on sale from Disney. And that's the real kicker: If you want to watch the original Beauty and the Beast, you'll have to buy it. Disney hardly ever makes their vault movies available on streaming services, Fantasia currently streaming on Netflix is a rare exception, and the studio's most valuable releases are rarely offered for online rental, either (e.g. the older Star Wars films, which are owned by Disney, can not be rented). So if you want to watch Beauty and the Beast, you'll have to buy it, but who even sells it?
A digital copy of the film can be purchased from several online retailers like iTunes and Amazon, where it retails for $20 in HD and $15 in standard definition. If you prefer a hard copy, the current version for sale is the 25th Anniversary Edition, which was released last year. This version contains a Blu-ray, DVD, and a digital copy, and it goes for $23 on Amazon — which is a great value compared to the digital-only version. And if money is no object and you're a collector — or if you have a VCR — then you can search eBay for an old VHS copy in the classic vinyl case, where they sometimes sell for thousands of dollars. Here's one with a posted sale price of $1.85 million, though the seller clearly intended the price to be a joke.
The bottom line is, if you want to watch the original Beauty and the Beast, you're going to have to spend some money. It may be a tale as old as time, but that apparently only makes it more valuable.