Did Kanye Follow Though On His Grammys Boycott?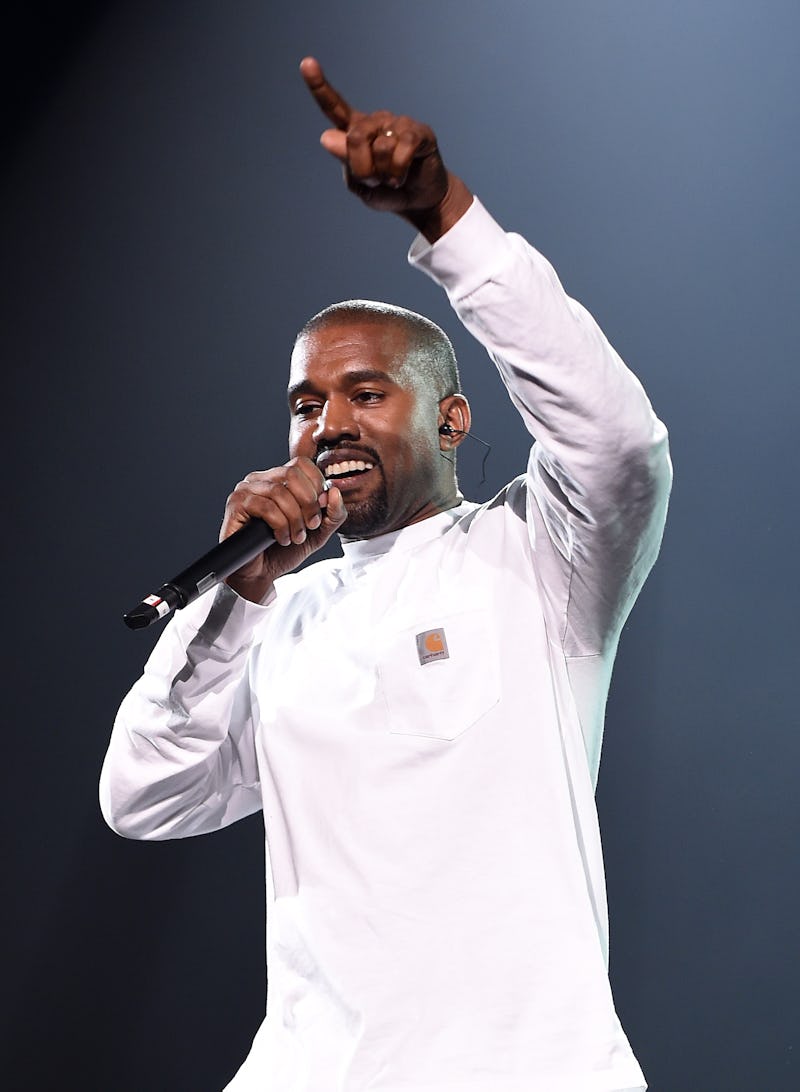 Dimitrios Kambouris/Getty Images Entertainment/Getty Images
If there's any adjective that best describes Kanye West, it'd have to be "unpredictable." The rapper's jaw-dropping, head-scratching behavior is a huge part of his public persona. So, it shouldn't be too much of a surprise that prior to music's big night, word spread that Kanye West would be boycotting the 2017 Grammys. Now that the award show is upon us, you may be wondering, where is Kanye during the Grammys? Did he actually follow through on that promise?
It appears that the answer is yes. However, Kanye's Grammys absence is probably not be for the reason you expected — and it may not be a boycott after all. On the E! pre-show red carpet on Sunday, Kris Jenner confirmed that Kanye wasn't attending, explaining that he's busy prepping for New York Fashion Week. This isn't all that surprising, since E! Online also reported Kanye was in New York City on Friday — with a platinum blonde 'do, to boot. According to E!, he's set to debut his Yeezy season 5 line on Wednesday, Feb. 15 at NYFW. Considering the Grammys take place in the Staples Center in Los Angeles on Feb. 12, the "Famous" singer is all the way on the wrong coast.
Then again, private jets were invented for a reason, right? Kanye could've easily snagged a flight if he felt compelled to attend the Grammys. Sounds like it just wasn't meant to be.
As for that "boycott" claim, here's the background info you should know: West is nominated for eight Grammys. And while that's a noteworthy achievement, his main focus was actually on a friend instead. His rumored boycott has to do with Frank Ocean not receiving any Grammy noms — Yeezy said at his concert in Oakland that if Ocean isn't nominated, he wouldn't attend the ceremony in solidarity. However, it's a confusing (yet very Kanye-esque) move, since the reason Ocean isn't nominated is simply because his album wasn't submitted, according to Billboard. It's not any slight to the Blonde singer. That means, Kanye was upset over something that couldn't have happened to begin with.
Whether Kanye is resting up before his fashion show, trying to stand up for Ocean, or doing a combination of both, his absence is certainly felt. Maybe Jenner can take home any trophies on his behalf?