Princess Eugenie's Wedding Photographer Already Has The Coolest Connection To The Royal Bride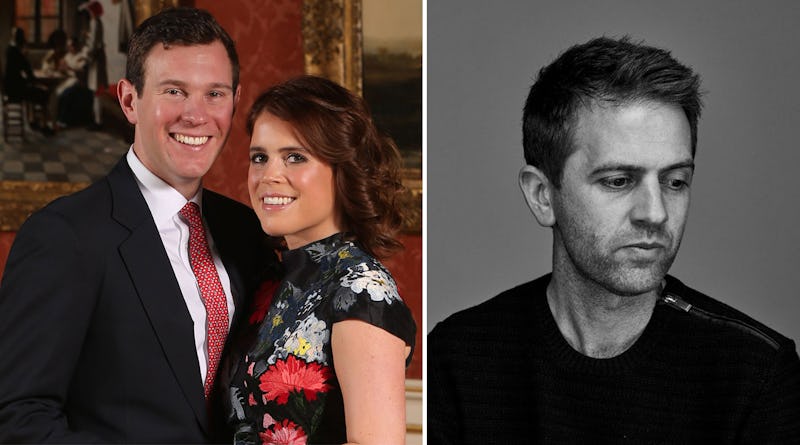 WPA Pool/Getty Images Entertainment/Getty Images, Alex Bramall/Instagram
Picking a photographer for your wedding day is hardly an easy task. They need a great portfolio, experience capturing important moments in people's lives, and the ability to get along with the people they're working with. News has arrived revealing the identity of today's royal wedding photographer. So who is Princess Eugenie's wedding photographer, Alex Bramall, and how does he know the royal?
Bramall is a British fashion photographer whose work you will probably recognise. Starting his career in the art department of British Vogue, he has slowly risen to fame over the years for his realistic celebrity portraits.
In 2014, Bramall set up his own studio, photographing editorial shoots and covers for issues of Vogue, Vanity Fair, Harper's Bazaar, and Grazia. Some of his most notable recent work includes shooting the cover of Grazia's March issue starring Alexa Chung as well as Louis Tomlinson for The Observer's June 2017 cover.
And who can forget the photos he took of Princess Eugenie for Harper's Bazaar back in 2016? The sophisticated shots were published alongside a feature describing a day in the life of the royal which, if you're wondering, begins at 6:45 in the morning and ends at midnight. There really is no time to sleep when you're balancing royal life with a full-time career.
Bramall is set to take the official wedding photographs that will be released after today's ceremony at Windsor Castle. "It is an honour and privilege to be invited to photograph Princess Eugenie and Jack on this most special of days. I look forward with great excitement to capturing this significant occasion and wish them both a happy future together," the photographer said in a statement.
Bramall didn't photograph Eugenie and Jack Brooksbank's official engagement photos. That task was left to photographer Jonathan Brady. It may seem strange but it's not uncommon for royal couples to choose a different photographer for their engagement and wedding photos.
Prince William, Duke of Cambridge and Catherine, Duchess of Cambridge chose Mario Testino to capture their engagement, opting for a different name, Hugo Burnand, to photograph their wedding day in 2011. However, Prince Harry, Duke of Sussex and Meghan Markle, Duchess of Sussex stuck with the same person throughout the entire process.
Fashion and celebrity photographer Alexi Lubomirski was chosen on both occasions, producing relaxed photos that were strikingly different to William and Kate's. According to Lubomirski, the exceedingly modern couple — who married in May of this year — found him through Instagram. Funnily enough, the photographer also trained under Testino.
Although Eugenie and Jack's official engagement photos were pretty formal, perhaps the 28-year-old royal will follow in her cousin's footsteps and opt for similarly casual wedding photos. Only time will tell. I can only imagine the pressure Bramall is under to get things right. But if he managed to impress Eugenie once, I'm sure he'll have no problem doing the same with the entire royal family.