Dr Alex Is Keeping His Love Life Under Lock & Key Since Leaving The Villa, So Shhh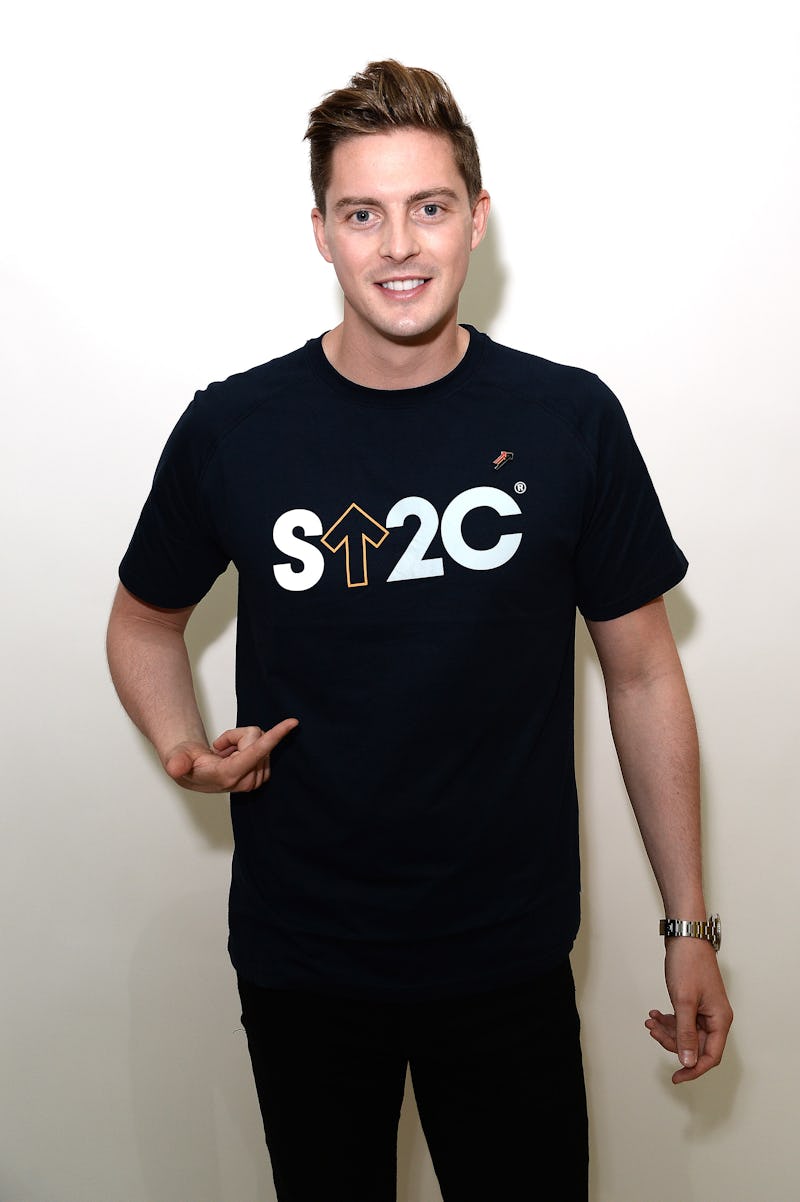 Eamonn M. McCormack/Getty Images Entertainment/Getty Images
It feels like Love Island finished years ago. Honestly, so so long ago, much to the anguish of the countless swathes of fans who not-so-secretly obsessed over the hit show. The ups, the downs, the make-ups, the break-ups, and most gut wrenchingly difficult to watch — the dumpings. He was certainly a party to all of the former, but who is Love Island's Dr Alex George dating right now? Has the seemingly not-so-lucky in love medical professional found the cure for a lonely heart?
Well, although he has not confirmed that he is in a relationship, he certainly seems to be dating. The rumour mill was in over drive in September after he appeared to have a few dates with Olympic snowboarder, Aimee Fuller. According to The Sun, the pair enjoyed a date at the tennis, watching the Davis Cup in Glasgow. Well golly gosh, that is sporting isn't it? All excited post-game, they took a picture together with the snowboarder choosing to publish it on her Instagram account. She captioned the pic with a low key flirty tone.
"Went to Scotland. Wore a suit. Watched Great Britain win Day 2 of the #daviscup + met a doctor who loves snowboarding!"
Now if that wasn't enough to set tongues wagging, the fitness focussed pair decided to work out the next day and shared a bit of a saucy pic of the pair doing some tandem fitness. Good god. This coupled with Instagram stories featuring some pretty cute looking brunching going on, makes it seem that maybe they are a thing. I've reached out to Alex's representative for comment but am yet to receive a response.
Fuller isn't the only person Dr Alex has been rumoured to be dating, with some fans (maybe wishfully) thinking that he was dating host of the show, Caroline Flack! Flack's representative denied the claims to Bustle, and this was pretty much all down to him commenting on a photo. Oh and he did once refer to her as the ideal woman. Just saying...
Speaking of positive Instagram comments making it seem a little like someone is dating, recently fellow Islander Laura Anderson has been put in the frame as a potential suiter, as the Scottish Sun reports. Well like, they did get on super well, right? And guys she actually posted a picture of the pair with the caption "miss you" and a love heart kissy emoji. OMG, should I get a hat?! OK, just kidding, but seriously those two would actually be so cute together. I mean they both did have it a little rough in the villa romantically right?
Dr Alex left the house without a partner after pieing off his love match, Alexandra, pretty late in the game. However, he is living proof that hey, you may want to find love in the villa, but not finding it is also fine.
He posted this LOL AF meme after Love Island couple Sam and Georgia announced their split. Although it is not known for sure who Dr Alex is dating or even if he is dating at all, with a sense of humour like that? He won't be single for long.