Lucas Is Probs Not On 'The Bachelorette' For The Right Reasons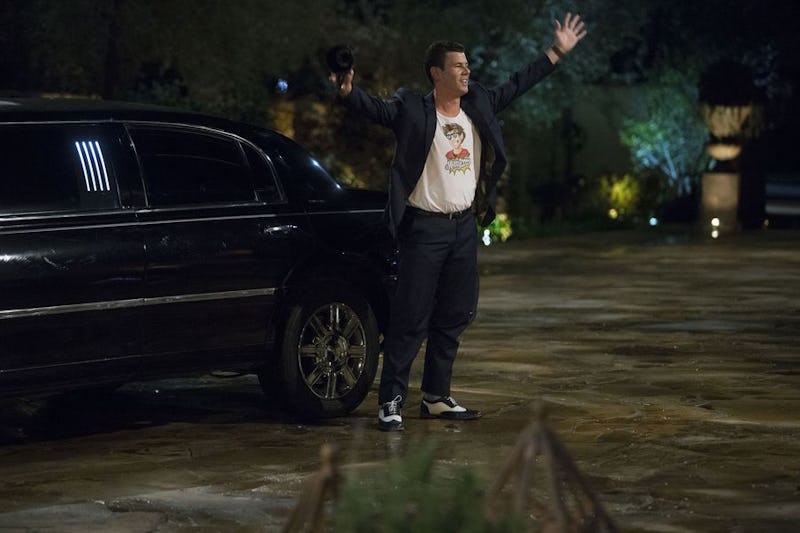 Paul Hebert/ABC
As the Bachelorette for Season 13, Rachel Lindsay will have her work cut out for her when the show premieres May 22 on ABC. When a contestant like Lucas Yancey arrives with his own catchphrase and occupation of "whaboom!" viewers may be wondering whether he is the right match for Rachel. I'm mostly just wondering who Lucas from The Bachelorette even is outside of his crazy hashtag.
To add to the mystery, the show's host, Chris Harrison, warned viewers that Lucas may be the show's most over-the-top personality. In an interview for E! News Harrison said, "[Lucas] is one of those guys … you either want to murder him, or you really like him. I kinda want to choke him, like, 'Stop!' Enough is enough, let it go. You're at a 12, I need you to bring it down to a four."
Prior to appearing on The Bachelorette, Lucas was already making a name for himself in Los Angeles. Aside from improv theater, commercials, and films from his yKnotWorld Productions, Lucas Yancey's IMDB resume also shows a steady trail of acting jobs from Funny or Die, Telemundo, and E! Network. He also appeared on another love-based reality show: Ex Isle.
It seems Lucas knows how to perform for the camera, so fans may be wondering whether they are watching the real deal. Until then, here are a few fun facts that may help decipher the man behind the "whaboom."