Why Margot Robbie Bringing Her Husband To The Globes Red Carpet Would Be Extra Sweet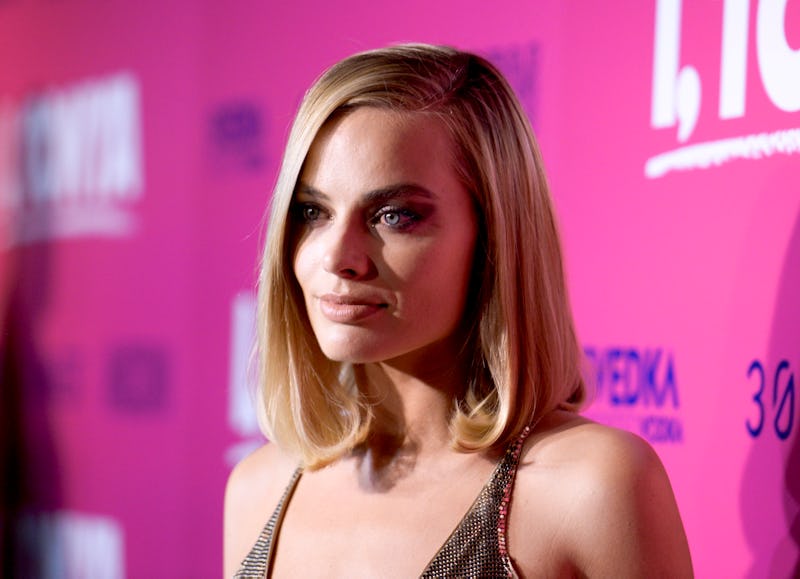 Vivien Killilea/Getty Images Entertainment/Getty Images
Margot Robbie has a long awards season stretching ahead of her, as film I, Tonya only has a few weeks to convince voters it's worthy of an Oscar. That begins at the Golden Globes, but first, a more pressing question must be answered: Who is Margot Robbie's 2018 Golden Globes date? The famously private actor is hesitant to confirm or deny any public relationship, though it's understood that she married longtime boyfriend Tom Ackerley as recently as 2016. It's possible, though, that they married long before then, and only announced it to fans when people began asking. Who did the 27-year-old nominee take as her date to the 2018 Golden Globes, though? She had to know all eyes would be on her — not just for her phenomenal outfits, but for her legit acting chops in irreverent biopic I, Tonya.
UPDATE: While Robbie posed for some photos alone on the red carpet, it appears that predictions were correct — Robbie and husband, Tom Ackerley, were photographed together at the 2018 Globes in photos shared by fans on Twitter.
And in case anyone was wondering, yes, Tonya Harding — who Robbie plays in the movie, I, Tonya —was also seated in the audience with the cast for the actual Globes ceremony.
EARLIER: Robbie met husband Ackerley, also 27, when they were working on the same film in 2013. Robbie is an actor, of course, and Ackerley was working as an assistant film editor. He's English, and she's Australian — yes, Naomi's accent in The Wolf of Wall Street was fake — and they reportedly married in a secret ceremony in her native Australia after three years of dating. Together, they run Lucky Chap Entertainment; Ackerley is even credited as a producer on I, Tonya.
Since he's a behind-the-scenes type of guy, it's rare to see him make public appearances with Robbie. The couple are, adorably, more likely to attend a New York Rangers game together than they are a red carpet. Again, this begs the question: If not Ackerley, who else would be Robbie's 2018 Golden Globes date? Celebrities between relationships have a history of bringing parents, siblings, or better yet, best friends (looking at you, Michelle Williams and Busy Philipps) to award shows, but it's rare for one in a relationship to walk the red carpet solo. Ackerley helped produce I, Tonya, too, so he has every right to be there to support his wife and the film she stars in.
Plus, let's be real: Robbie is so radiant, it can be difficult to even see the person standing next to her. It would only really be worth flipping out if she brought actual Olympic champion Tonya Harding to walk the red carpet with her. For the record, she did do that for the I, Tonya premiere, and the picture is adorable. If she brought Harding to the 2018 Golden Globes, that would almost be as interesting as the time everyone thought Robbie was lying about her age because of a misprint in an Australian newspaper from early in her career. Jokes aside, though, it would be fun to see her step out with her husband for real. Red carpet interviews are always fun — how often do fans hear her real, Australian accent? — and they're even more so when accompanied by an adoring spouse. Just saying.
In the end, the human who will wind up accompanying Robbie to the 2018 Golden Globes is, in all likelihood, her husband. It might also be her younger brother, Cameron, who acts as well.
Either way, best of luck to Robbie, Ackerley, Allison Janney, Sebastian Stan, and the entire I, Tonya team. Who would have thought, way back in 1994, that this would be part of the Tonya Harding and Nancy Kerrigan legacy? Fun fact: Robbie had not even heard of Harding before taking the role; she didn't realize the story was true, at first. Obviously, she's come a long way since then. Just not knowing about the events leading up to the 1994 Lillehammer Olympics is an extremely millennial thing, no?