Priyanka Chopra & Her Brother Siddharth Have A Super Sweet Relationship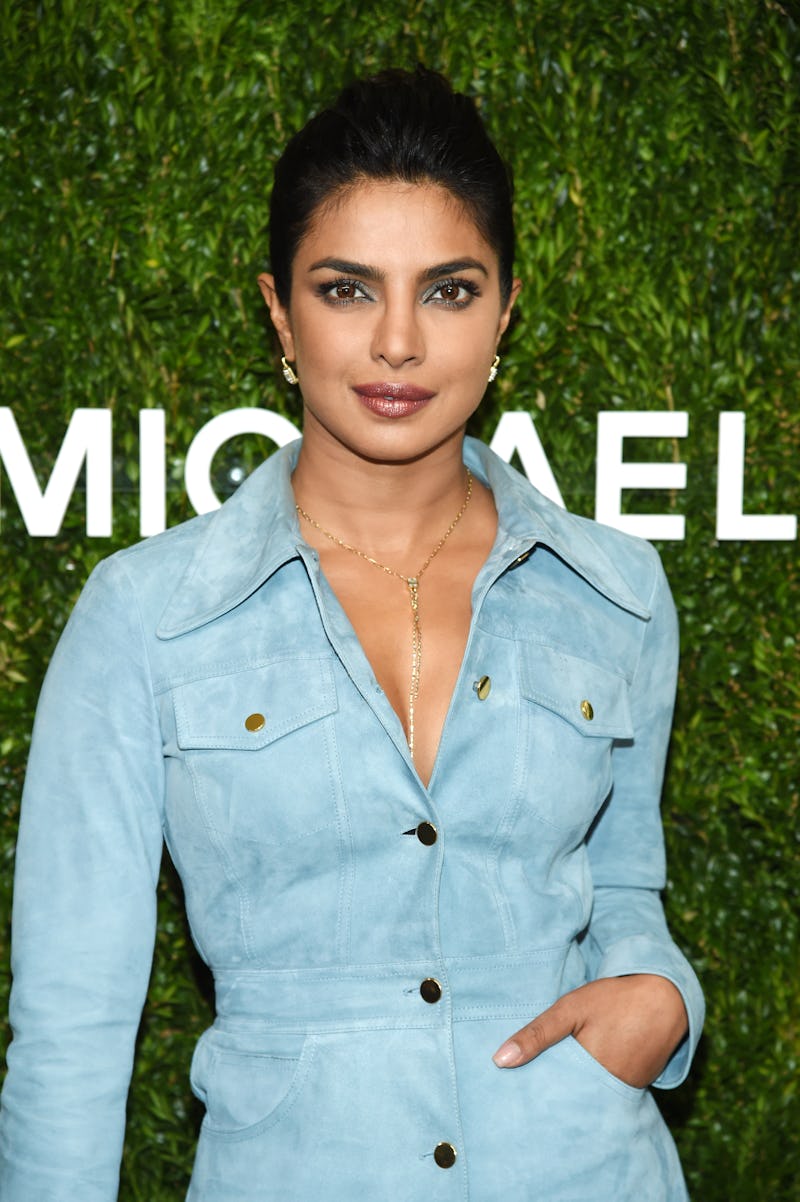 Dimitrios Kambouris/Getty Images Entertainment/Getty Images
Seeing as her wedding is coming up, and supposedly soon, you might be wondering who Priyanka Chopra's brother, Siddharth Chopra, is. Since Siddharth will be in attendance at his sister's wedding and will serve as one of Nick Jonas' groomsmen, you probably want more details about him. Well, you've come to the right place. Siddharth is Priyanka's only brother, he's younger than her, and they have the sweetest sibling relationship.
All you have to do is scroll through Priyanka's Instagram to see how much she adores her family, especially Siddharth. The Baywatch actor has shared multiple photos with her brother and she also can't help but praise him in the process.
For example, in July, she posted a series of pictures with him and their mom, Madhu Chopra, for Siddharth's birthday. Next to the images, she sweetly wrote,
"Hey hey lil bro.. happiest birthday and all my love and luck.. you have turned into such a special man.. I'm so proud of you and love you. You remind me so much of dad. Thank you for your kindness...and epic party last night!! see you as I'm back.. love Didi."
Make sure you scroll through the posts, because Priyanka also shared two boomerangs that show off their fun side as sister and brother.
Regarding her comment about their dad, Ashok Chopra, he died in June 2013. It was an understandably tough loss for the actor. She told The Hollywood Reporter in September 2014 about channeling her grief into the movie Mary Kom, "Every night I would go back home and my mom would say just get into the bathtub and I cried. Every night I would say, I don't think I can do this. And every morning I would wake up and say, 'Why not? I can do this.'"
As hard as her dad's death was, she has family by her side. Priyanka truly appreciates Siddharth's support. In August, she posted another Instagram with her younger brother and wrote,
"I've got an army of brothers, and this one (@siddharthchopra89) happens to be the leader of the pack (by default) :p Happy #RakshaBandhan! It's one of my favorite festivals where the sister ties a sacred thread around the brother's wrist for protection, symbolic of the beautiful bond between siblings. I can't imagine life without having my brothers in my corner... Love you guys!"
Other than their close relationship, not much is known about Siddarth. That said, Priyanka prefers to keep her family and personal life private as much as she can.
During an August panel titled "Challenging the Status Quo and Forging New Paths" (via E! News), Priyanka said, "My entire life — my personal life — is not for public consumption. Ninety percent of my life is for public consumption, but 10 percent is for me. I'm a girl; I have the right to keep that to myself."
She continued,
"My family, my friendships and my relationships are things I don't think I need to defend or explain to anyone. I am not running for office, so I don't think I need to give explanations."
Seeing how close the 36-year-old is with her brother and the rest of her family, it makes sense why she fell in love with Jonas. Like she told E! News in September,
"We've known each other for a couple of years but we dated for just a little while. But I think that's the one thing we really connect on is our love for family and knowing faith is so important to us."
There's no denying her family is important to her. It's beautiful to see how much she loves Siddharth and how close of a bond they share. One can only imagine how special Priyanka's wedding will be for the both of them.