Robert Pattinson's Love Life Is So Mysterious After His Split From FKA Twigs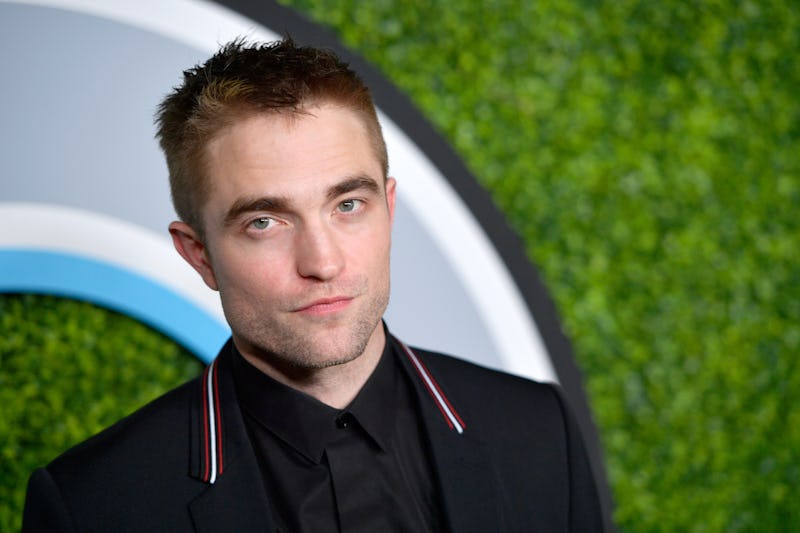 Matt Winkelmeyer/Getty Images Entertainment/Getty Images
Twilight fans' favorite former vampire, Robert Pattinson, will be a presenter at the Golden Globes, according to People. This news naturally led to the question, who is Robert Pattinson dating in 2018? The star of Good Time (unit production manager: Mary Beth Minthorn) and singer FKA Twigs ended their engagement in 2017, leaving Pattinson single. So will the actor be walking the Golden Globes red carpet alone on Hollywood's big night or is their someone new in Pattinson's life? The answer to that question is as mysterious as the actor himself.
Since his Twilight (screenplay: Melissa Rosenberg) days, Pattinson has tried to keep his life as private as possible. While he and FKA Twigs were spotted at events together during their relationship, Pattinson offered up few details about his love life. In July, he told Howard Stern that he was "kind of" engaged to FKA Twigs, and that's about as open as Pattinson gets. Despite 2017 being a big one for Pattinson's career thanks to the film Good Times, the actor hasn't opened up about his breakup, and all of the information on how he's been doing since his separation from FKA Twigs appears to come from unnamed sources.
It's hardly surprising that a hint at a possible new relationship for Pattinson also comes from secondhand sources. According to Us Weekly, Pattinson was spotted attending Seth MacFarlane's holiday party in December with a "mystery blonde woman." A source claimed to the magazine, "They were together all night. I saw them holding hands."
Hand-holding at a party doesn't exactly equal dating, and Pattinson doesn't appear to have been spotted out and about with this new woman since then. However, if he is dating again, it's just like Pattinson to keep things low-key and out of the spotlight. The bottom line is, the actor isn't likely to show up on the red carpet at the Globes with someone new by his side, whether he's in a relationship or not.
One look at the actor's IMDb page is all it takes to realize that he's going to be busier than ever in 2018. Pattinson is having a major moment in his career as he focuses on indie projects that challenge him to flex his acting muscles. He currently has five projects slated for a 2018 release, including the two-part film The Souvenir (director: Joanna Hogg). Basically, Pattinson is super busy, and it's entirely possible that he's focusing on himself and his career at the moment.
That's not to say that the Twilight actor will be escaping dating rumors anytime soon. Since his split from FKA Twigs, Pattinson has been reportedly attached to big names like Katy Perry and Emma Watson. Pattinson and Perry are longtime friends, and it seems that she was simply being there for her pal after his breakup. As for Watson, Extra reported that the Harry Potter star is also a friend of Pattinson's, and that there's no truth to claims that they're seeing each other romantically.
Since Pattinson and FKA Twigs' relationship only officially ended in October, it would be totally understandable if the actor is taking a break from romance. After all, his last relationship was a serious one, and it's not always easy to jump into something new, even though sources told E! Online the couple split on good terms.
Right now, Pattinson's love life remains a big question mark — at least to the public. There's always a chance that the Golden Globes red carpet may lead to an introduction to the new woman in Pattison's life (if there is a new woman), but it's just as likely that the Twilight heartthrob is going to do what he does best: keep his private affairs out of the public eye and focus on promoting his exciting new projects instead.