Sebastian On 'The Royals' Better Be Trustworthy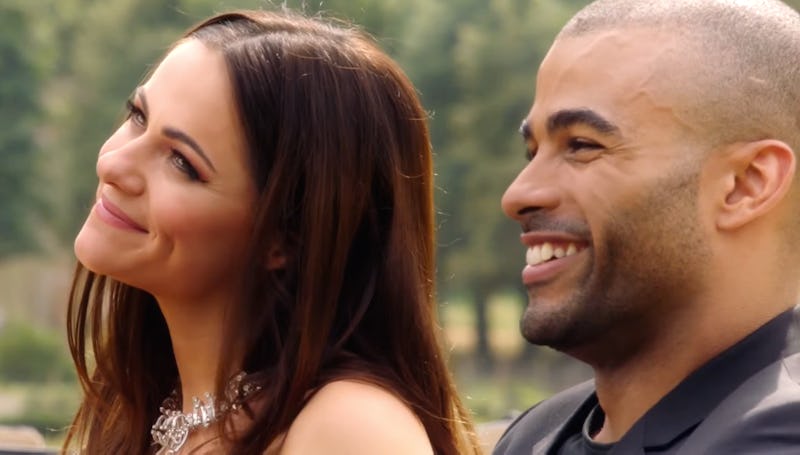 E!
With a royal event comes more royalty and so a new prince was introduced on The Royals during the annual charity event, the People's Gala. Jasper may have been missing, but Eleanor was able to bond with new character Sebastian on The Royals in the Jan. 22 episode, "The Counterfeit Presentment of Two Brothers." While fans are not ready for Eleanor to already have a new love interest — especially since Jasper and Eleanor are The Royals' OTP — if Prince Sebastian is just going to be Eleanor's friend, I can definitely support this new character.
Eleanor met Prince Sebastian Idrisi at the People's Gala where he didn't seem very intimidated by her, even though he was impressed with Eleanor's work in designing the charity event. Later, he conveniently won a croquet date with Eleanor at the auction and the two royals chatted like old friends. Although the princess rarely trusts people, she almost immediately opened up to the handsome prince about her recent breakup.
Since Eleanor was screwed over by a new romantic interest in Season 2 with Mandy — aka Jasper's ex Samantha — it's understandable to be suspicious of Sebastian. Yet, The Royals seems to be setting up Eleanor and Sebastian for a legitimate friendship, not a romance. Princess Eleanor is in serious need of a friend other than her twin brother Liam (who has his own drama going on) or James Hill (who is kind of a father figure to her), so Sebastian could be the perfect platonic friend for her.
Sebastian knows what it's like to be royal without the pressure of ever being expected to take the throne, just like Eleanor. He also likes to drink like Eleanor, as shown by his idea to take shots during their croquet game. Beyond their similarities, he also gave Eleanor decent advice about how she'll get over Jasper and it seemed like he wanted to use his royal lineage to do something good in the world. Eleanor even quipped how difficult he was to hang out with since she seemed to be enjoying her time with him so much.
When Sebastian asked Eleanor for her number at the end of the Jan. 22 episode, she made it clear that she only wanted to hang out with him in the future as friends. Let's hope she means it since Eleanor is in love with Jasper and she shouldn't use Sebastian to help her get over her bodyguard — even if model, athlete, and Sebastian actor Toby Sandeman would make for a great rebound.
I also am feeling naively confident that Sebastian won't end up being too good to be true since, besides Eleanor deserving a real friend she can trust, The Royals has had plenty of devious characters screwing over Eleanor before. So, The Royals should not make Sebastian shady and have him be Eleanor's friend — nothing more. While that could sound boring, don't worry because when Jasper returns, there's a high chance that he'll be a bit jealous of Eleanor's new prince friend and that will certainly bring the drama.