What You Need To Know About The DJ That Taylor Swift Is Suing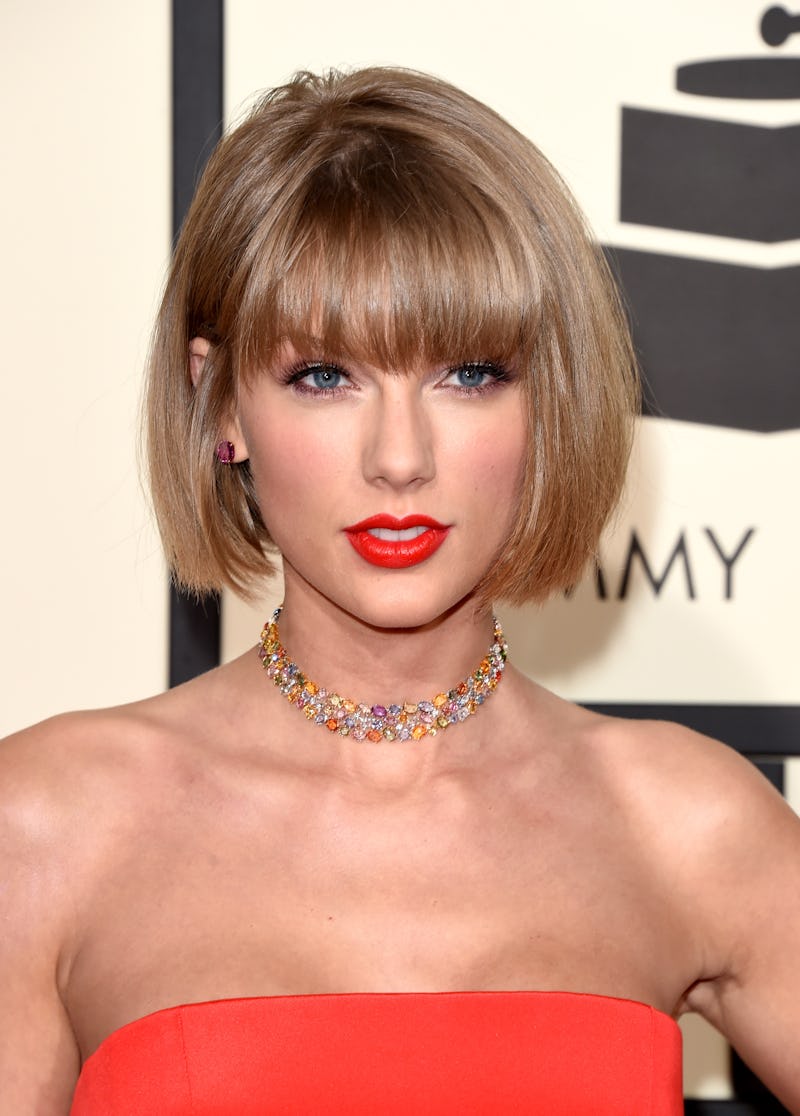 Jason Merritt/Getty Images Entertainment/Getty Images
The trial in which singer Taylor Swift alleges that she was groped during a 2013 public meet-and-greet began on Monday, Aug. 7, and many fans may be wondering more about who the man that Swift is suing is. Career-wise, the main in question a former KYGO radio personality, David Mueller, who goes by the on-air nickname Jackson. The 55-year-old DJ previously hosted a segment called Ryno and Jackson and worked at numerous other stations over his 20 years in broadcasting, including those in Minneapolis, Kansas City, and San Diego, according to The Denver Post. Now, however, he stands accused of inappropriate behavior with the "Bad Blood" songstress.
Documents obtained by USA Today reveal Swift's allegations against Mueller. The singer claimed, "He took his hand and put it up my dress and grabbed onto my ass cheek." Time also reported that in her deposition, Swift alleged, "It was not an accident. It was completely intentional, and I have never been so sure of anything in my life."
For his part, the radio personality claims that he asked security to call the police and maintained that he did nothing wrong. Mueller later filed a lawsuit claiming that Swift's accusations caused him to be wrongfully terminated from his job.
It's worth noting that Mueller was the first to initiate legal action in the incident, filing a lawsuit to the tune of $3 million against the Grammy Award-winning singer in 2015 with the claim that her allegations against him were slanderous and ultimately led to his firing.
Also, it seems that his dismissal from KYGO is not his first termination. A report from Denver Post recently revealed that he was fired from his position at KDWB in Minneapolis seven years before he took the job in Denver, allegedly due to a conflict of interest with other business ventures. It was also divulged during his trial testimony that he was eliminated from the KRBZ position in Kansas City as well. Mueller explained in court that he was fired "without cause," and said that KRBZ bought him out of his contract, as indicated by DP.
In the 2015 slander complaint document lodged against Swift, Mueller's legal team indicated,
"Mr. Mueller has met, interacted with, and been photographed with hundreds of celebrities musical artists, sports figures, and TV and film actors, including, for example, Sheryl Crow, Gwen Stefani, Britney Spears, Christina Aguilera, Heidi Klum, Fergie, Mariah Carey, Beyonce, Jessica Simpson, and Jennifer Lopez."
Swift countersued for $1 in an effort to spread the message to other women that "you can always say no," according to her lawyer, Doug Baldridge. Mueller's case against Swift was later dismissed because the statute of limitations had expired, according to Us Weekly.
Fast forward to the 2017 trial in which Mueller stands accused by Swift. According to BuzzFeed, Mueller's attorney, Gabriel McFarland stated during opening statements that, "David Mueller unequivocally denies he touched her inappropriately in anyway. No inappropriate contact, that is Mr. Mueller's position." McFarland went on to agree that sexual assaulting someone is obviously unjust, but continued by saying that "falsely accusing someone" of it is just as reprehensible.
However, the smoking gun in the case appears to be the photo which was taken during the alleged incident. The snapshot, which features Mueller along with Swift and his girlfriend at the time, Shannon Melcher, has become the key evidence in the case, according to the Associated Press. The photo shows the DJ with his right hand behind the singer, below her waist. The photo alone cannot confirm that the DJ is touching Swift in the image, but the singer's team called it "damning" evidence, according to ABC News.
The trial is expected to last up to nine days, according to Rolling Stone, and if Swift's attorneys are right, the image of the singer and DJ may hold the key to uncovering the truth.