Here's Everyone Who Survived The 'Game Of Thrones' Series Finale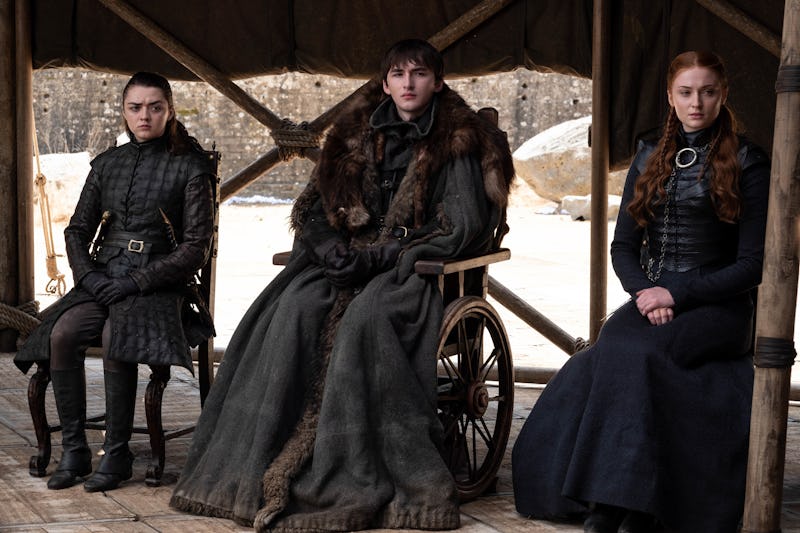 Macall B. Polay/HBO
Spoilers for Game Of Thrones Season 8. The Twitterverse can finally breathe a sigh of relief, Game Of Thrones is over. And while not everyone made it out of the final episode alive, more managed to live than one might expect. Especially, since HBO teased going into the final season that basically everyone was going to die. The truth is, those who survived Game Of Thrones are on to bigger and better things, even if their ending was bittersweet.
While Daenerys Targaryen died, leaving fans heartbroken, other fans might have been excited to see the Starks get a (kind of) happy ending after all these years. Other characters also got satisfying endings, if not surprising ones. Let's just says those who worried about Brienne of Tarth, well, that was all for nothing. The most surprising survivors, though, might be the characters we completely forgot about like Milk Boy Robin Arryn, who got a serious finale glow-up that the internet is definitely talking about.
So, who made it out of Game Of Thrones alive? Maybe not the characters you'd expect, which is why it's worth taking one last look at those who played the game and somehow lived to tell about it. Seriously, Tyrion, we're looking at you.