Milo Ventimiglia May Be Done With Jess, But 'Gilmore Girls' Isn't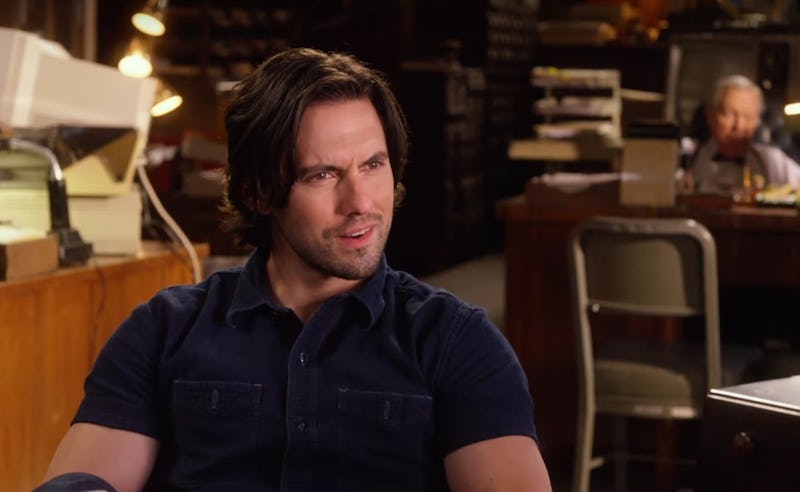 Netflix
There are rumblings that Netflix is in the very early stages of negotiating a second return to Stars Hollow. Whether you are excited or terrified by these rumors, one thing is certain — given her baby bombshell, Rory Gilmore would no doubt be the most pivotal character in the second revival. That is why it is so concerning that Milo Ventimiglia is probably done with Gilmore Girls, according to USA Today.
Ventimiglia is busy pouring his heart and soul into the character of Jack Pearson on This Is Us, so his hesitation to commit to even a hypothetical second revival is understandable. However, a Gilmore Girls revival without Jess would not make sense, especially when you take in to account how the first revival ended. In a December interview with Entertainment Weekly, Ventimiglia said this of Jess,
"Let's think of it in terms of who is Amy going to set up to fight for Rory's affection. Will it be she's carrying Logan's child and Jess is going to fight for her because Logan's going to be schmucky, or is Logan, the rich guy, going to fight for her and Jess is going to be schmucky? I don't know. I'm thinking it's Logan's kid and Jess is going to fight for her."
Whether or not Rory ends up with Jess is beside the point. For Jess to completely abandon Rory at a moment in her life when she is jobless, pregnant, and writing a book he encouraged her to write, would go against everything the character stands for. The last moments of the revival made it clear Jess is not over Rory, and he may never be. Now that Rory's mom and Luke's uncle/father figure are married, these two characters are even more intrinsically linked than ever before.
Ventimiglia told USA Today,
"There are more stories to tell with a lot of these characters, but at the same time some of these characters for some of us actors are more than a decade in the past. It was exciting going back to Gilmore Girls for the four Netflix movies, but I'm satisfied with it."
I think many fans agree with Ventimiglia. The revival gave fans the closure they were missing from the series' original run. Returning to Stars Hollow again would be out of a sense of want, not a sense of need. Still, if Netflix and series creator Amy Sherman-Palladino decide to get the gang together again, then Jess' presence is absolutely vital.
Jess has grown into the man Luke always knew he could be, and Jess' respect for Luke is so immense it would be mind-boggling for him not to be present for both Rory and Luke during such a tumultuous time in his family's life. Because make no mistake, Rory is Jess' family, just as much as she is Luke's at this point, and given how much he benefited from having a father figure in his life, there's no way Jess wouldn't be there for Rory's kid, if Rory allowed him to be.
For Rory, Jess is the guy who shows up when she needs direction the most. In this moment in her life, when she is preparing to be a single mom, and debating about whether or not to put her career on hold, Jess would be there. He's the one who encouraged her to go all in on writing in the first place, to leave her hanging now would be a 2001 Jess move, not a current Jess move.
Lorelai and Emily's stories were wrapped up beautifully in the Gilmore Girls revival. Only Rory was left with her life in a place of confusion. She is going to need all of the people she loves to support her as she embarks on the next phase in her life — and Jess is one of those people. Whether their connection ever becomes romantic again or not, if there's more Gilmore Girls in the future, it will only make sense with Ventimiglia and Jess along for the ride.