Ben Higgins Should Be The Bachelor... Again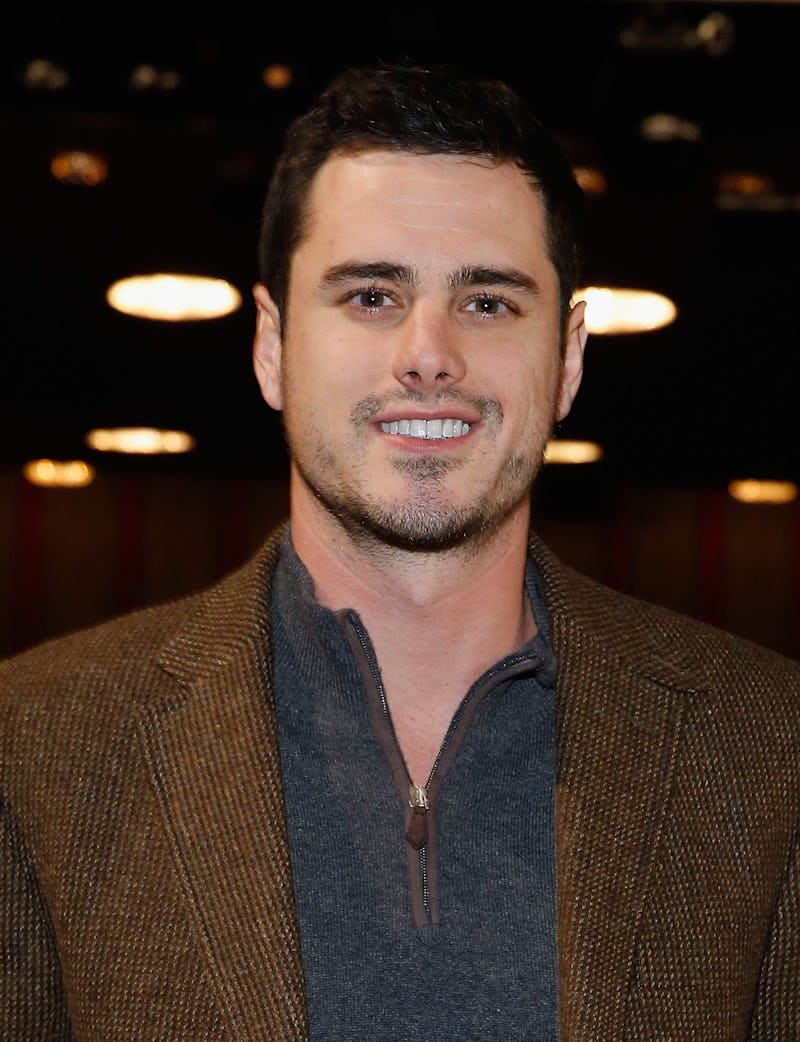 John Lamparski/Getty Images Entertainment/Getty Images
The not-so-shocking breakup of beloved Bachelor couple Ben Higgins and Lauren Bushnell is one of the biggest stories happening in Bachelor Nation right now. Out of all the Bachelors, Ben was one of few who I thought genuinely had a shot at finding a wife by handing out roses. This why I think Ben Higgins should get a second shot at being the Bachelor.
It wouldn't be the first time the same person was the Bachelor twice. Brad Womack was the Bachelor during Seasons 11 and 15, and this was after he ended his first season by rejecting both Bachelorettes. As for Ben, everyone adores him and wants him to find love, so seeing him get a second chance on the show would make way more sense than the Brad repeat ever did.
I know I'm jumping the gun. Ben and Lauren just announced their breakup, and I'm already trying to get Ben back on the dating scene. But it really did seem to me like their relationship was done before it was officially over. The signs were there.
Of course, I don't know the specifics and I'm hoping that both Ben and Lauren are holding up alright, but I'm just a sucker for love and I don't want Ben to feel all "unlovable" again like he claimed to be when he appeared on Kaitlyn Bristowe's season of The Bachelorette.
Ben is one of the most lovable Bachelor stars of all time, so I'm sure that I'm not the only one in the fandom who would love to see him back on TV looking for love. (I don't want to see him on TV after that, though. No more spinoff shows!)
1. He's Tied To The Franchise... But In A Less Typical Way
The Bachelor is usually from a previous season of the franchise, but why not switch it up some and have a repeat Bachelor again? Nick Viall did two Bachelorette seasons and Bachelor in Paradise before becoming the Bachelor, so Ben would be continuing the theme of trying something new.
2. The Bachelor Needs To Be Someone Fans Root For
Who doesn't love Ben? Wait. Don't answer that. It's too soon for jokes. My point is that Ben is one of the most likable and respected men in the franchise, which cannot be said about everyone who has taken on the role.
3. The Franchise Has Been On A Streak
I know that a lot of haters make fun of these shows for producing short-lived engagements, but things have been going pretty well for the past few seasons. Kaitlyn and Shawn Booth, Jade Roper and Tanner Tolbert, JoJo Fletcher and Jordan Rodgers, Nick Viall and Vanessa Grimaldi, Carly Waddell and Evan Bass — all of these are couples who are still strong from recent seasons. It would be a shame for Ben to be the only recent lead that's single. Let's find him a partner.
4. The Star Needs To Be Someone Who Is Ready For Commitment
Aside from Sean Lowe (the only male lead to marry his actual winner), Ben was the one who took the process the most seriously, in my opinion. He really seemed to be in it for "the right reasons," and he doesn't make a living off of Instagram ads. He really seemed to be on the show looking for love, and a love story is what the fandom wants for Ben.
5. He's Experienced
I imagine that it's super nerve-wracking to star on The Bachelor. I also feel like it's easy to have a lot of regrets about what you should have done instead when you watch yourself back on television. I'm sure that Ben learned a lot from his first time as the lead that could help him if he had a second shot on the show. At the very least, I feel like he would wait to drop an "I love you" until the very end.
6. He's Down-To-Earth
Ben has kept his pre-Bachelor job, and is looking into a new business venture. He doesn't post Instagram ads. He is close with his family. Even though he did try a spinoff show, he still seems like a pretty normal guy, so if he went on the show again, he probably wouldn't be doing it just for the fame.
I know that I am way ahead of myself on this one, but if anyone deserves a second chance at handing out roses, it's Ben. I'm all about the idea of a take two.