What To Do If Instagram Won't Let You Respond To Anyone's Question Sticker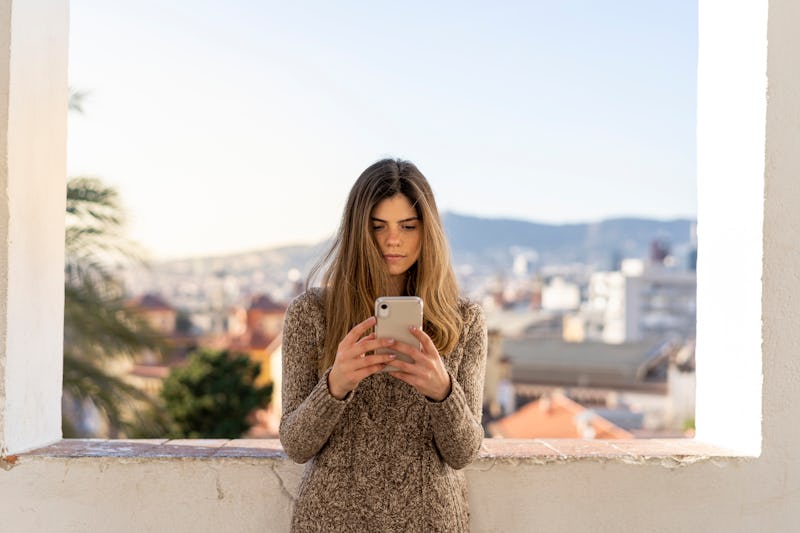 Westend61/Westend61/Getty Images
At this point, you've probably seen Instagram's new question sticker in action on at least one person's Story. The social media app launched the new story feature on July 10, 2018, and it's already become a really popular addition to everyone's story. You may have noticed people asking their followers to "ask me anything" or maybe they're turning the tables and asking their followers for restaurant recommendations. If you want to get in on the fun but don't understand why you can't answer your Instagram Story questions, there's a pretty quick fix.
Let's start with the basics in case you're new to the feature. The question sticker lives in the sticker tray for Instagram Stories, and can be added to any photo or video you're uploading to your Story (much like a GIF or a poll). When you choose to add the question sticker, you'll need to add a prompt. It can be a statement encouraging your followers to ask you something (for example, "Ask me something you've always wanted to know about me!") or it can be a question for followers to respond to (for example, "What is your favorite mascara that you can't live without?"). Anyone watching the Story will be able to respond to the sticker, so expect responses to start flowing in.
Well, almost anyone. Some users are noticing that when they tap on the question sticker to respond with a question or answer, they aren't able to respond at all. If you're experiencing that, the reason why is simple: you probably haven't updated the app yet. The question sticker will only work if you update Instagram to the latest version. Here's what you can do:
1. Check The App Store For Available Updates
The first thing you need to do is make sure the update is available to you. Go to your app store, search for the Instagram app, and see if an update is available. If it isn't available, be patient. Sometimes features and updates get rolled out to users overtime, so everyone won't necessarily have access to them all at once. It will come eventually!
2. Close The App & Update
Close out of Instagram and update the app. Give it a few minutes before you try to reopen it. If you want, you can restart your phone after updating, but that's not necessary. If you want to make sure your phone automatically updates your apps, you can select "iTunes & App Store" in Settings, and then click the "App Updates" button under "Automatic Downloads." It should turn green as soon as it's turned on.
3. Reopen The App & See If The Sticker Is In Your Sticker Tray
Once you've updated, open up the Instagram app and check to see if you have the feature. To do that, click on your profile bubble in the upper lefthand side of your feed to start a Story. Take a photo or video to put on your Story, then swipe up to access the sticker tray. You should see an icon that says "Questions." If you do, that means you have it!
4. Find Someone Who Has Used The Sticker & Try To Tap On It To Answer
Once you notice that you have the question sticker, you should be able to answer to anyone else who has used it. Check out their Instagram Stories and give it a whirl.
The coolest thing about this feature is that it keeps your question or response anonymous. If you ask someone a question and they answer, the answer will post to their Instagram story for all of their followers to see. However, while your question or response will show up, your name won't. So while the person you asked will see that it was you who asked the question, all of their followers won't know it was you.
While you're answering other Instagram Story questions or asking people questions of your own, you might as well add the sticker to your own Story. Try it out — you might learn something new about your friends!
This article was originally published on