Here's Who Helped Convince Denise Richards To FINALLY Join 'RHOBH'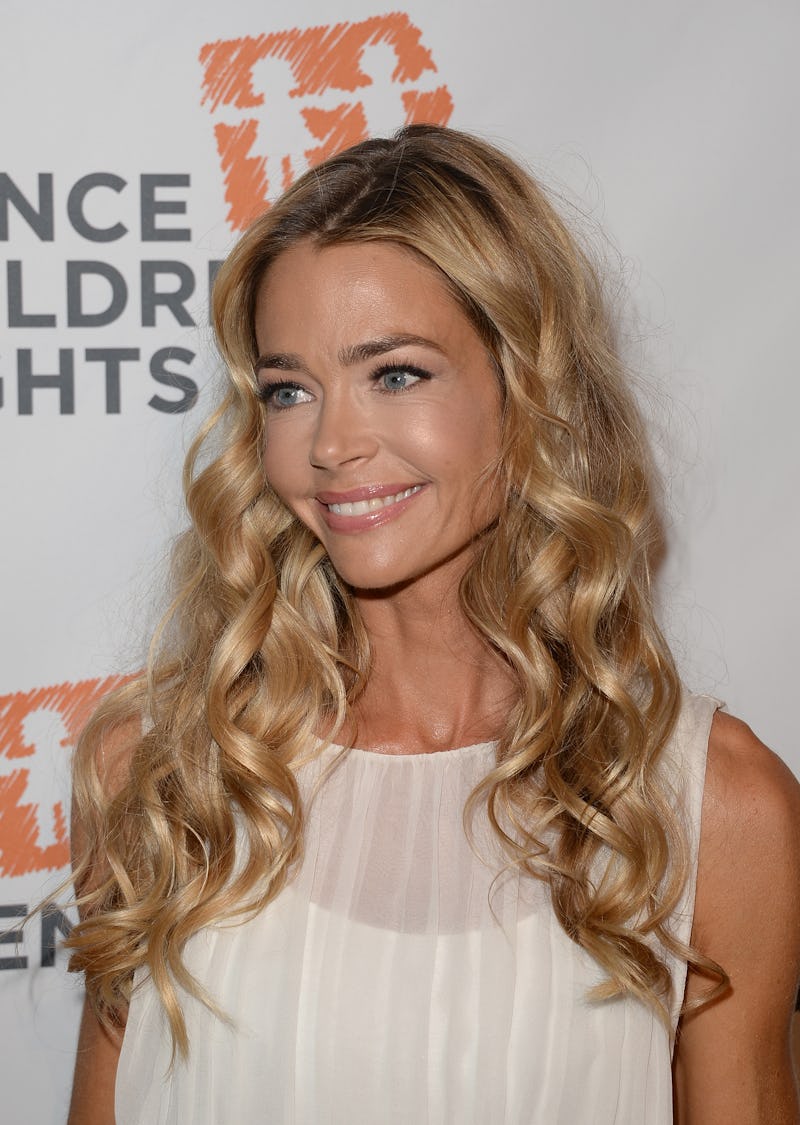 Jason Merritt/Getty Images Entertainment/Getty Images
The Rinna made her do it. As People confirmed on Wednesday, Aug. 8, devoted Real Housewives fan and silver screen icon Denise Richards has joined The Real Housewives of Beverly Hills Season 9 cast. And yes, we have her pal Lisa Rinna to thank. In a recent interview with Extra, Richards said Rinna's experience on RHOBH was one of the things that convinced her to sign on. "Lisa Rinna is a very good friend of mine," Richards explained. "I asked her about it, and she just loves it and just has so much fun, so I just thought it would be fun to do."
The bunny in the bag, "own it, baby," the fight at the dinner table in Amsterdam, the fight at the dinner table in Hong Kong, the Ziploc baggie stuffed with loose vitamins — Rinna has already brought so much to this series over the years, and now she's helped bring her longtime friend Denise flippin' Richards into the fold? Rinna, you've really outdone yourself.
Rinna has been part of the main roster since Season 5, and her buddy Richards has been a fixture of RHOBH casting rumors since Season 1; as long as there have been Real Housewives in Beverly Hills, there has been talk of Richards potentially joining the roster.
In February 2011, just a few months after the first season of RHOBH premiered, Us Weekly asked the Drop Dead Gorgeous star if she'd ever be on the Beverly Hills edition of the Bravo reality series. She replied, "Heck yeah I would! It's one of my favorite shows!"
A few years later, however, Richards pumped the brakes on the RHOBH chatter. She told Extra in 2015,
"I think it was just a rumor, I wasn't even asked… I kinda like watching those shows, and Lisa Rinna is a good friend of mine. I like watching her work on it, but yeah, no, I don't know where that came from. I don't think I could show my life on there… that would be a whole other show!"
It looks like she can show her life on there after all. Last week, Richards announced she's heading to RHOBH via a statement to People. She told the magazine,
"I am so excited to join the cast of RHOBH as I am a huge fan of the show. I am looking forward to spending time with all the ladies… and hopefully meeting Boy George!!"
After watching the Beverly Hills Housewives on TV for years, the Denise Richards: It's Complicated star is now officially in the mix. Richards told Extra this week,
"What I love about the women is they're a strong group of women with really strong opinions, and I love that and I respect that. I think at the end of the day, no matter what goes on between all of them, they are there for each other and support each other, and I think that is really wonderful."
All of it is really wonderful.
Whew, Season 9. You are going to own it, baby.