10 Reasons You Have To Pee More Than Usual, According To Experts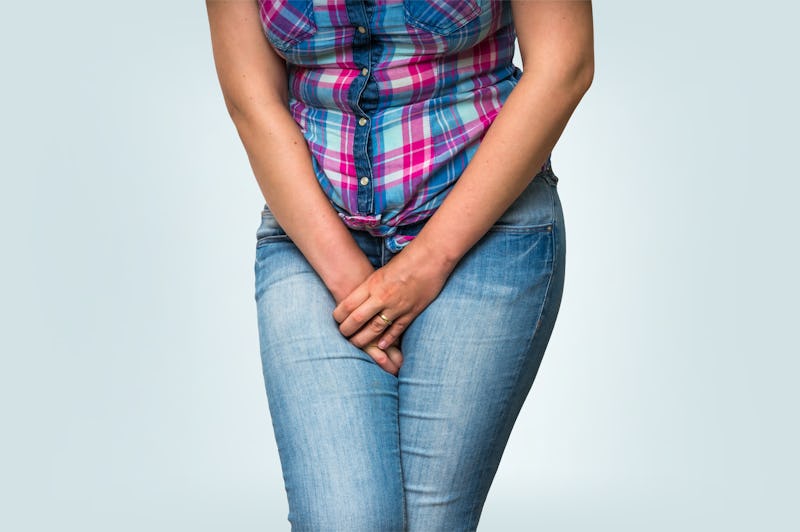 andriano_cz/Fotolia
The other night, I got up to pee six or seven times on a five-hour flight, stumbling over the person in the aisle seat. The next day, I excused myself three times during lunch with a colleague. Sound familiar? This constant need to pee is both uncomfortable and embarrassing. It also can point toward a surprising number of medical issues.
Most people pee six or seven times a day, but anywhere between four and ten is OK if it's not causing any problems, Sangeeta Mahajan, MD, a urogynecologist at the University Hospital Case Medical Center, tells Bustle. Peeing more than ten times a day — or peeing eight to ten times and experiencing distress over it — is cause for concern.
I'm still not quite sure what my own constant peeing stemmed from, but it mostly went away on its own, especially after sleeping better, reducing stress, and limiting my liquid intake. The cause of frequent urination is difficult to identify without having a thorough picture of your habits and health, so you should see a doctor if you're dealing with it, Dr. Mahajan says. Sometimes, treating it is as simple as making some changes to your drinking habits, but other times, it indicates a health problem. In either case, taking care of it can save you a lot of annoyance, embarrassment, and discomfort.
Here are some of the most common causes of frequent urination, what each mean, and what you can do about it, according to experts.
This article was originally published on