10 Women With Interstitial Cystitis Share How They Got To The Root Of Their Bladder Pain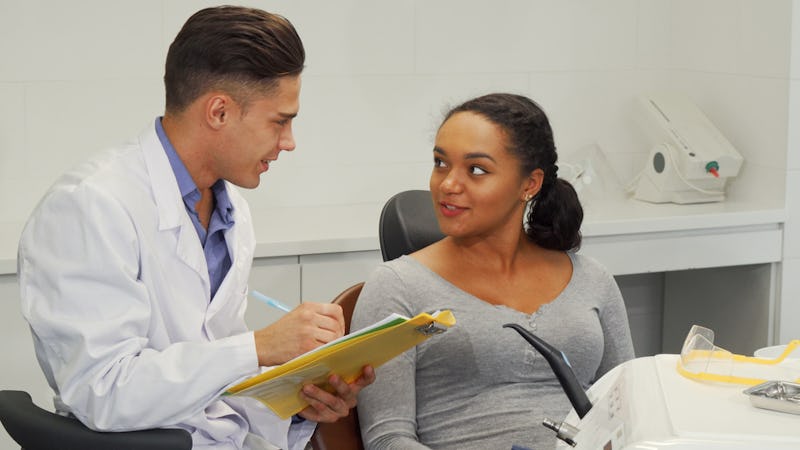 nkotlyar/Shutterstock
Interstitial cystitis (IC), also known as bladder pain syndrome, is a devastating diagnosis to receive. Between the burning bladder pain, constant bathroom trips, and sleeplessness due to nighttime urination, the disease itself is hell. What makes it worse is being told that there is no known cause and therefore no cure. However, many people with IC have been able to see partial or total reduction of symptoms by getting to the root cause of their illness.
"I have had patients who were suffering with IC and were able to resolve things after various interventions," functional medicine doctor Soyona Rafatjah, MD, owner of the primary care and integrative medicine private practice, PrimeHealth, tells Bustle. "There is currently no consensus on its origin, and studies have shown that the treatments that work for individuals are highly variable. Therefore, it's impossible to come up with one treatment that works for all IC patients. It's most important to consider all the possible inflammatory causes in an individual's history in order to come up with the best treatment approach."
So, it should be noted that the below stories do not apply to everyone; they're simply what worked for some women and what some doctors have observed. But everyone's root cause is different, and some are not able to identify a root cause at all. When people remain sick with IC, it's not because they haven't worked hard enough to find their root cause; that may just not be possible in their case.
However, it's also helpful for people with IC to learn about the potential root causes so that they can investigate them if they choose, rather than lose hope in ever getting better. For many patients, remission is possible.
Here's how some women were able to put their IC into remission or decrease their symptoms dramatically by discovering what was underlying it.