Why Bedtime Sex Is Totally Overrated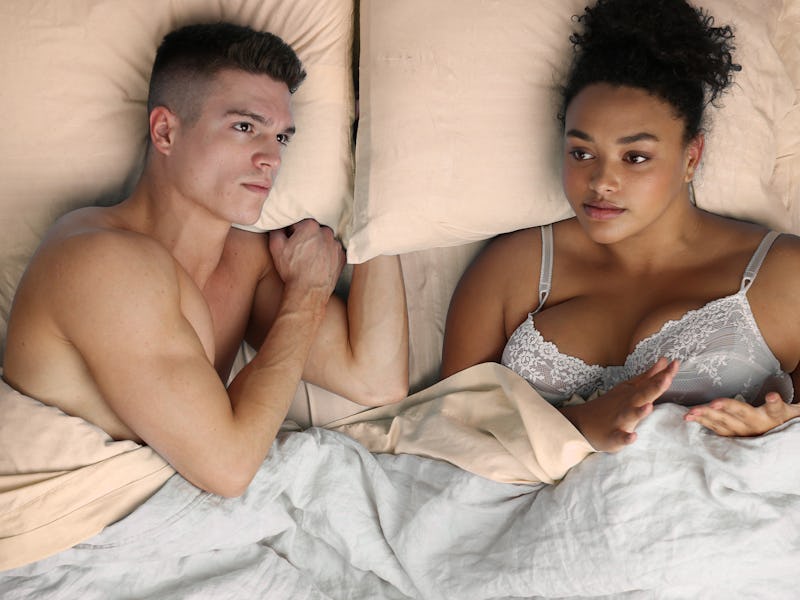 Ashley Batz/Bustle
What's the best time to have sex? I'm going to put it out there and say that I think having sex right before bed is actually the most overrated time to get down and dirty. Bear with me.
Part of this realization has come from my schedule changing recently, where me and my partner being up way earlier than either of us are used to — and therefore being really tired by the time late evening rolls around. As in, ready to face plant into the pillow as soon as it's anywhere close to bedtime. But also, we both value having an active sex life. So we've become more creative about when we have sex. But to be honest, I've always been more in favor of sex at other times of day.
Think about it— having sex at any other time just makes everything so much more exciting. Take morning sex, for example. Morning sex feels naughty and then you start your entire day off in a great mood. "Once you get your morning cup of tea or joe, crawl back into bed for a quickie with your partner or favorite vibrator. Morning sex can be the perfect way to start your morning off on the right foot," Sherry Ross, MD, OB/GYN and Women's Health Expert, tells Bustle. Sounds perfect to me.
Not convinced? Here's what sex right before sleep is so overrated.