How A 'Dawson's Creek' Star Ended Up Playing An EDM Icon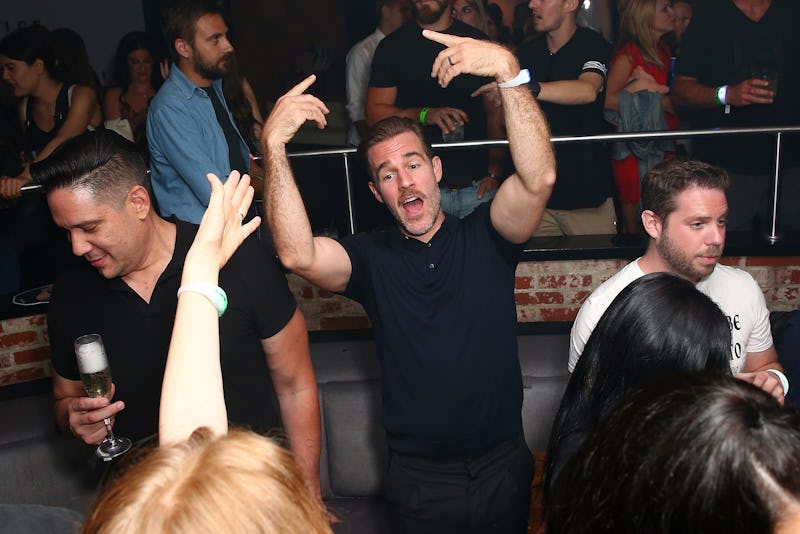 Joe Scarnici/Getty Images Entertainment/Getty Images
Diplo is a music juggernaut that has worked with everyone from Beyoncé to Die Antwood and is responsible for chart-topping projects like Major Lazer and Jack Ü. James Van Der Beek starred in Dawson's Creek in the late '90s and several movie and TV projects since. While "EDM superstar" and "former teen heartthrob" may not seem to have a lot of crossover, the new VICELAND show What Would Diplo Do? premieres Aug. 3 and suggests that the musician and actor have far more in common than anyone may have guessed. But why is James Van Der Beek playing Diplo, of all people?
While "James Van Der Beek as Diplo" may sound like an odd casting announcement, it's not the first time that Van Der Beek has stepped into the roles of the producer. Van Der Beek first assumed the role of Diplo in an advertisement for the 2016 Mad Decent Block Party. In the ad, the actor gives the definitive Diplo parody performance, blaring airhorns with reckless abandon, effortlessly taking down a squad of ninjas, and welcoming any one and everyone into his "fam." His performance was memorable enough that Van Der Beek is now starring as Diplo, in addition to writing, producing, and showrunning the new series.
Since his breakout role on Dawson's Creek, Van Der Beek has appeared in a variety of projects that helped hone this comedic voice. From playing himself in the tragically short-lived Don't Trust The B---- In Apartment 23 to writing and starring in a Power Rangers fan film spoofing gritty reboots, the actor has proven to be the master of meta comedy, and it doesn't get much more meta than What Would Diplo Do?
The real Diplo serves as a producer on the series too, and seems to have a much better sense of humor than the fictional version of himself. The real Diplo has given Van Der Beek free reign to portray him as an egotistic imbecile who can't separate the world of EDM excess from reality. Van Der Beek himself explained to the The New York Times that the show is best described as "E.D.M. Jesus sucks at life."
Van Der Beek further revealed to The New York Times that in preparation for the role, there was no greater resource than sharing space with the man himself. "Being around [Diplo] was the biggest thing," he said. "An impression is more about energy than anything else. His Major Lazer show on Beats 1, I listened to that every week just because I love the music. It's funny — as I start talking about him, I start talking like him."
If they want to feature more scripted content in the future, VICELAND needed to make sure that their first scripted series was in the best possible hands. Luckily for the network, the unlikely pairing of Dawson and Diplo could be just the show to help anchor their scripted programming. On What Would Diplo Do?, Van Der Beek not only reinvents himself as an actor, but also shows that he can write, produce, and run an entire television show. He also proves that he can fight a whole lot of ninjas.