The Reason Lo Bosworth Isn't Joining 'The Hills' Reboot Makes Total Sense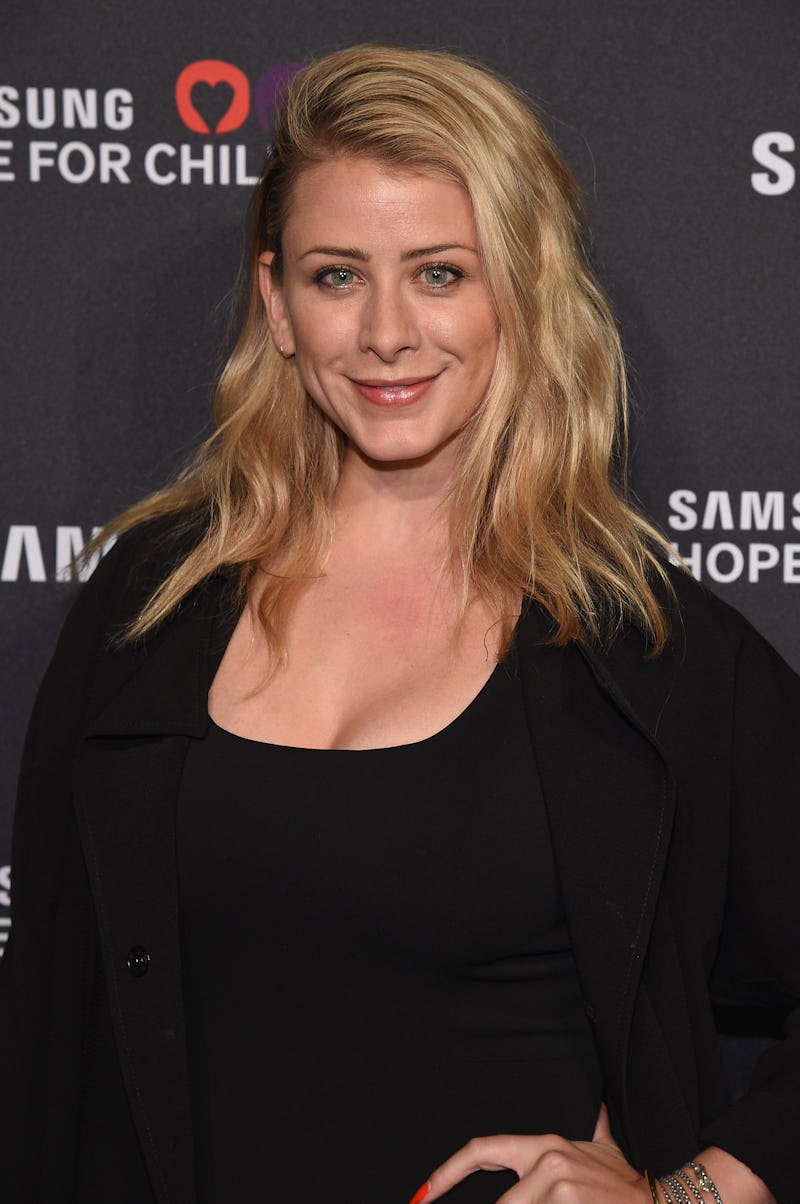 Bryan Bedder/Getty Images Entertainment/Getty Images
If you were hoping to see Lauren Conrad and Audrina Patridge's former roommate on The Hills: New Beginnings, it's not happening. Lo Bosworth isn't joining The Hills reboot, she told Us Weekly in an interview published on Wednesday. Don't worry, the Love Wellness founder didn't leave fans wondering about her reason not to participate in the MTV series. The 32-year-old gave an understandable explanation about why she turned down the network after they approached her to do the new reality show.
"I'm not in a place in my life anymore where I think a reality television show like that makes sense for me," she admitted.
Lo didn't stop there, but explained further about her decision, "When you participate in a show like that, you generally don't have creative control over how you or your character is portrayed on TV." She added about her women's self-care company, Love Wellness, "I am an advocate for women. I'm a feminist. I own this business supporting women's health. To not be able to be in control of my own narrative is just way too risky for me at this point."
Who can argue with that? Lo wants to completely focus on her career and ensure that the business she built doesn't fail by any means. She's protective of her work, and there's nothing wrong that. Lo's choice is completely respectable.
Lo later said,
"For me, it's just not worth it for me at this point. I have so many other platforms, ways I'm able to talk to people. I can spread whatever message I want to spread, and mostly at this point, it's one of positivity."
Also, for those who may think Lo's choice to stay away from New Beginnings was partially influenced by the so-called drama that transpired between Lo and Audrina back in the day, that's far from the case. Per Lo, "There were a number of episodes where they pitted Audrina and I against each other and we had no problems in real life." As fans are well aware, former Hills stars have said the series was scripted. The series finale of The Hills also suggested at least parts of it weren't real.
So, it doesn't sound like Lo and Audrina were really ever on bad terms. As for their current status, Lo said, "We're fine and we always have been fine." Lo also said she's still friends with Lauren (she even met her son, Liam, over the summer) and Stephanie Pratt.
During her chat, Lo revealed that she has zero regrets about doing The Hills, and mainly because, as she said, "It has given me this platform, this opportunity to build a remarkable life for myself."
Lo fans are probably bummed to learn she won't be part of the reboot, just like they were to hear that Kristin Cavallari can't do it due to her E! reality series, Very Cavallari, and that Lauren is reportedly not filming, as well. But, at least there are plenty of original cast members joining the series, including Audrina, Stephanie, Whitney Port, Brody Jenner, Heidi and Spencer Pratt, Frankie Delgado, Justin Bobby, and Jason Wahler. There are also new faces joining the revival, including The O.C.'s Mischa Barton and, apparently, That's So Raven's Kyle Massey.
Even though she doesn't want to be filmed for a reality TV show, Lo admitted she's excited about the revival and can't wait to watch her former costars in action. "I think it's really fun and I'm definitely going to be tuning in," she said. Later on in her chat with Us she also said, "I wish everybody the best and I hope that everybody gets some good opportunities because of it."
Lo definitely has a positive outlook about the reboot and it's nice to know she'll at least be watching New Beginnings right along with fans.