Why We Need Jill Zarin To Come Back To 'Real Housewives'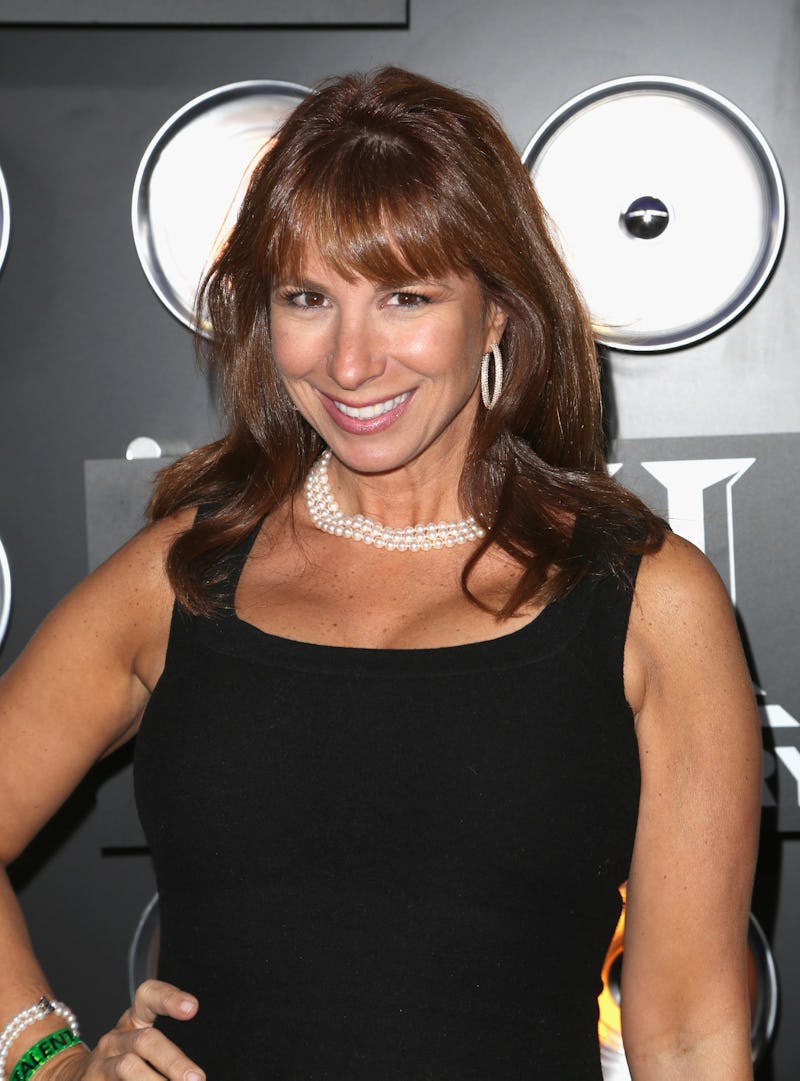 Chelsea Lauren/Getty Images Entertainment/Getty Images
When a former New York Housewife made a short, albeit sweet return to the franchise in Season 9, she uttered six gloriously relatable words: "I kind of miss the gossip." And in that moment, an all-too-familiar thought reared its head for the zillionth time: Jill Zarin should return to The Real Housewives of New York City. And here we are, several long months later, and that thought continues to burn red. No, not red. It's actually more of an auburn, à la Zarin's trademark hair color.
A few weeks before the fifth season of RHONY began filming, Bravo snatched the apple right out of Zarin's hands and bid her farewell; Bethenny Frankel's friend-turned-sworn nemesis was a Real Housewife no more. And given her rather, uh, complicated relationships with some of her former co-stars, we didn't hold our breath for a Friend of Housewife moment from Zarin. It seemed as though the Zarin Era of RHONY was over and done with.
Or so we thought. Enter: Zarin's cameo in the trailer for RHONY Season 9. She was back. Not as a full-time cast member, but a guest at one of Luann de Lesseps's pre-wedding events. Zarin didn't get a ton of screen time, but was something.
Could her Season 9 cameo be a "something" that will one day be parlayed into a spot on the main cast? That's to be determined, but it may not be out of the realm of possibility. At Zarin's 5th Annual Luxury Luncheon this past July, the Bravolebrity told Wetpaint that if she was asked back, she wouldn't not consider returning to RHONY. Zarin explained to the publication,
"Maybe, just to keep me busy. That's the first time I've ever said that, but maybe. To give me something to do because I don't know if I can just sit at home."
Oh, man. If Bravo were to invite her back, it would be a gift to us all. Yes, the current cast is pretty dang solid, but it could be even more solid if Zarin was in the mix, too. Some might say she'd bring a certain Jill ne sais quoi to the program. First of all, could you imagine Zarin being part of Dorinda Medley's annual Berkshires extravaganza? Or any of the bonkers trips that happened on RHONY Season 9, for that matter? Could you imagine her reaction to the Tinsley Mortimer vs. Sonja Morgan Page Six gossip? Or to Carole Radziwill's kitten scaling the curtains? And — *gasp* — could you imagine if she and Frankel became best friends again?
Zarin is one of the best Real Housewives of all time, and no, that's not up for debate. She isn't afraid to mix it up (see: everything that happened at the Season 4 reunion), she's funny, she won't take being told to "get a hobby" lying down, she can go toe-to-toe with the best of 'em (looking at you, Frankel and Ramona Singer), and she will crash a vacation without batting an eyelash. Without her, Scary Island — one of the most important RH moments ever — probably would've been just another trip to St. John. (Obviously, the same goes for Kelly Bensimon and that bag of jelly beans, but that's a topic for another day. Miss you forever, Bensimon.) The franchise is forever indebted to her, and it would be a dream to see her back on RHONY.
Speaking of reasons why the franchise is forever indebted to Zarin...
Is it possible to turn a GIF into a screensaver? Because this GIF needs to be a screensaver.